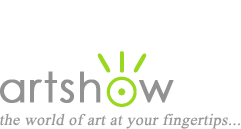 Art Workshops, Classes & Retreats
You are viewing: Acrylic Painting Workshops in Alabama
Select from the following options to view more listings.
---
"Bigger, Faster, Fresher, Looser Abstract Painting"
March 6-8, 2018
Have you ever wondered how to Loosen-Up your painting style? Paint with more Freedom? Be more Spontaneous? Be more Expressive? If the answer to any of these questions is yes, then my Bigger, Faster, Fresher, Looser Abstract Painting Workshop is for you! I will teach you how to do each of these realizing there should also be a firm foundation of structure for your paintings using shape, value, color, edges and center of interest.

Location: Fairhope, Alabama
Instructor: David M. Kessler
Sponsor: Eastern Shore Art Center
Website, email
---
"Natural Elements: Painting with the Masters, Old and New Techniques"
May 3-6, 2018
David Dunlop is the engaging host and writer of the 13-show national PBS television series, "Landscapes Through Time with David Dunlop," for which he won an Emmy and a CINE Golden Eagle Award in 2009. Day 1. We learn to paint illusions of translucent water with reflections that shimmer and quiver – John Singer Sargent, Winslow Homer and J.M.W. Turner. Day 2. Luminous and Intimate Nature. Day 3. Perspective with Expression from Turner's paintings of Venice to Monet's Paris to contemporary artists' visions. Day 4. From Representation to Abstraction. Media include acrylic, oil and watercolor. Skill Level: Intermediate to Advanced. Visit daviddunlop.com.

Location: Huntsville, Alabama
Instructor: David Dunlop
Cost: $600 Museum members/ $625 non-members
Sponsor: Huntsville Museum of Art
Website, email, 256-535-4350 x222
---
"Bigger, Faster, Fresher, Looser Abstract Painting"
May 17-19, 2018
Have you ever wondered how to Loosen-Up your painting style? Paint with more Freedom? Be more Spontaneous? Be more Expressive? If the answer to any of these questions is yes, then my Bigger, Faster, Fresher, Looser Abstract Painting Workshop is for you! I will teach you how to do each of these realizing there should also be a firm foundation of structure for your paintings using shape, value, color, edges and center of interest.

Location: Huntsville, Alabama
Instructor: David M. Kessler
Sponsor: Lowe Mill Arts and Entertainment
Website, email, 256-533-0399


See also: Art Books for Acrylic Painting | Tutorials for Acrylic Painting