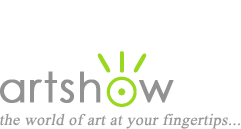 Art Workshops, Classes & Retreats
You are viewing: Acrylic Painting Workshops in Israel
Select from the following options to view more listings.
---
"Paint in the Desert in the South of Israel at Néot Semadar"
March 11-15, 2018
The desert (arava) in the southern region of Israel is living kaleidoscope of constantly changing colors and textures. Painting there is a rich and exciting adventure. This 5 day plein air workshop in the Kibbutz Néot Semadar is instructed by Royce Deans from the USA and Tali Farchi from the Netherlands and Israel. There will be demonstrations and lots of time to paint this fascinating landscape and enjoy the incredible food prepared by the kibbutz staff. This retreat/workshop is suitable for those that are new to painting outdoors as well as the experienced plein air painter.

Location: Néot Semadar, Israel
Instructor: Royce Deans, Tali Farchi, Ilana Weiler
Cost: $1160.00
Sponsor: ArtisTTable
Website, email, 231.883.1681
---
"Finding Expressionism"
March 20-22, 2018
We are proud to announce the birth of an all new workshop/retreat held at the Orly Dvir Gallery in Jaffa Port. Finding Expressionism is going to explore, painting and creativity down to the molecular level. This workshop is for all painters that are ready to elevate your painting practice to a new place. Expressionism has its place in all genres of painting. If you work from the landscape, the model, portraits, still life or abstraction much can be gained through the experience you will have with us in Jaffa this March.

Location: Tel Aviv/Yafo, Israel
Instructor: Royce Deans, Tali Farchi
Cost: $500 | €430 | 1770 shekels
Sponsor: ArtisTTable
Website, email, 231.883.1681


See also: Art Books for Acrylic Painting | Tutorials for Acrylic Painting