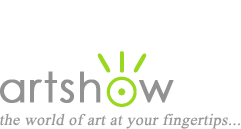 Art Workshops, Classes & Retreats
You are viewing: Acrylic Painting Workshops in Spain
Select from the following options to view more listings.
---
"Gourmet painting retreats on the coast of Southern Spain"
April 21-28, 2018
Break down walls and barriers, expand your freedom of expression. Whether your are a novice or an experienced artist, this retreat will bring you countless new ideas and help move your creative spirit forward. Retreats take place at the southern-most tip of Spain next to the National Park del Estrecho, with stunning views of the Mediterranean sea and Morocco. Lodging, meals and wine are included, and retreats are limited to 4 participants to provide ample one-on-one time with the teacher. Meals are tuned to the needs of the students, with a strong emphasis on Mediterranean cuisine using only the best fresh local ingredients. All supplies are provided. Discounts for early booking.

Location: Algeciras, Spain
Instructor: Mike Snow
Cost: 1,595 €
Sponsor: Snow & White
Website, email, +34 856 830 008
---
"Painting and Drawing Holidays"
August 20-26, 2018
During the course the students will receive a minimum of 22 hours a week of tutoring and 24 hours a day access to the studio. The groups are kept small, up to 10 students. Every person regardless of their level will receive a tailored program putting the focus in their interests and wishes in a friendly, relaxed and inspiring atmosphere. Our local chefs will make delicious traditional Spanish dishes and international dishes using mediterranean ingredients. The price includes accomodation, main meals, art materials and equipment, tutoring, transfers from and to the airport and a visit to the nearby village. We also offer discounts to partners.

Location: Villanueva de la Vera, Spain
Instructor: Granada Munoz
Cost: 1400€
Sponsor: Las Paulinas
Website, email, 0044 7480 219 108
---
"Gourmet painting retreats on the coast of Southern Spain"
October 27 - November 3, 2018
Break down walls and barriers, expand your freedom of expression. Whether your are a novice or an experienced artist, this retreat will bring you countless new ideas and help move your creative spirit forward. Retreats take place at the southern-most tip of Spain next to the National Park del Estrecho, with stunning views of the Mediterranean sea and Morocco. Lodging, meals and wine are included, and retreats are limited to 4 participants to provide ample one-on-one time with the teacher. Meals are tuned to the needs of the students, with a strong emphasis on Mediterranean cuisine using only the best fresh local ingredients. All supplies are provided. Discounts for early booking.

Location: Algeciras, Spain
Instructor: Mike Snow
Cost: 1,595 €
Sponsor: Snow & White
Website, email, +34 856 830 008


See also: Art Books for Acrylic Painting | Tutorials for Acrylic Painting