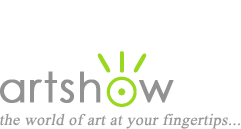 Art Workshops, Classes & Retreats
You are viewing: All media & themes in Guatemala
Select from the following options to view more listings.
---
"Watercolor Painting Workshop with Kathleen Conover"
February 14-24, 2018
Join Kathleen Conover, a master watercolorist, for an inspring painting workshop in the colorful and enchanting ciites of Panajachel and Antigua. Panajachel, on beautiful Lake Antigua, is a morning's drive from Guatemala City and a World away from the big city vibe. This is a small city of very friendly people as well as many ex-pat artists. We will take a ferry to the villages on the other side of the lake to paint, take photos and shop. The city of Antigua has been named a UNESCO World Heritage Site. The cobblestone streets and the Spanish Baroque architecture recall the beginnings of this city in the 16th century. Join us for an unforgettable painting experience!

Location: Panajachel and Antigua, Guatemala
Instructor: Kathleen Conover
Cost: $3,495 painters, $3,295 non-painters
Sponsor: Flying Colors Art Workshops
Website, email, 858-518-0949
---
"Women's Woven Voices"
April 19-28, 2018
Artist and author of "The Spiral of Creativity," Brecia is a passionate champion of creativity and fiber artist extraordinaire. Brecia has spent years indulging her free spirit and unquenchable appetite for color while creating uniquely fabulous wearable art and loves sharing this passion with creative spirited folks around the globe. As an award winning and nationally exhibited artist, her zeal for color, texture, and movement has driven her own life as an artist and taken her from New York, to London, to Kyoto exploring various facets of the art world. Brecia will also share her skills as a creativity coach encouraging everyone to Play-Explore-Discover.

Location: Antigua & Atitlan, Guatemala
Instructor: Brecia Kralovic-Logan, breciacreative.com
Cost: $2,685 Shared, $3,325 Single
Sponsor: Arts & Cultural Travel
Website, email, 617-855-9209