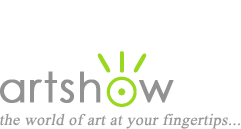 Art Workshops, Classes & Retreats
You are viewing: All media & themes in Minnesota
Select from the following options to view more listings.
---
"Drawing and Painting with Colored Pencil"
June 11-14, 2018
This workshop focuses on "painting from a point", using a variety of pencils and surfaces to create dynamic paintings. Products include: waxy/oily colored pencils, watercolor pencils, and wax pastels. Surfaces include papers, boards, even sanded papers. Featuring an abundance of colored pencils and materials, this workshop is full to the brim, with demonstrations and techniques that are sure to increase your repertoire. Kristy is a supportive, experienced instructor, the author of Drawing and Painting with Colored Pencil and The New Colored Pencil. She is also the featured artist on 4 instructional DVDs. Grand Marais is located on the north shore of Lake Superior- ideal for a summer getaway. Some drawing experience preferred.

Location: Grand Marais, Minnesota
Instructor: Kristy A. Kutch
Sponsor: Grand Marais Art Colony
Website, email, 218-387-2737
---
"Stunning Abstracts with Mixed Media & Soft Pastels"
June 18-22, 2018
Join Mira for a great time working with soft pastels in a variety of experimental ways: underpaintings with acrylics, watercolors or pastels diluted with rubbing alcohol. Learn to layer in both dry and wet processes. Set yourself free with exuberant mark making on several different types of surfaces as you explore abstract art. This class is open to all levels, including adventurous beginners who want to explore the versatility of this vibrant medium.

Location: Cloudcroft, Minnesota
Instructor: Mira M. White
Cost: $525
Sponsor: Cloudcroft Art Workshops
Website, email, 915-490-5071