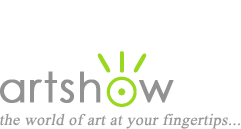 Art Workshops, Classes & Retreats
You are viewing: All media & themes in Minnesota
Select from the following options to view more listings.
---
"Landscape Painting From Memory"
July 29-30, 2017
Spend time outdoors observing color, light, form, and line within the surrounding landscape, then move into the studio to work from memory. Expand your visual language and explore new directions in painting through sensory perception. Emphasis will be on interpreting color, energy, texture, emotion and sense of place within the painted canvas. Donna will support individual artistic growth by providing feedback on works in progress. Open to artists working in all paint media.

Location: Grand Marais, Minnesota
Instructor: Donna Bruni
Cost: $190.00
Sponsor: Donna Bruni Art | Studio 600
Website, email, 612-281-2863
---
"Drawing and Painting with Colored Pencil"
June 11-14, 2018
This workshop focuses on "painting from a point", using a variety of pencils and surfaces to create dynamic paintings. Products include: waxy/oily colored pencils, watercolor pencils, and wax pastels. Surfaces include papers, boards, even sanded papers. Featuring an abundance of colored pencils and materials, this workshop is full to the brim, with demonstrations and techniques that are sure to increase your repertoire. Kristy is a supportive, experienced instructor, the author of Drawing and Painting with Colored Pencil and The New Colored Pencil. She is also the featured artist on 4 instructional DVDs. Grand Marais is located on the north shore of Lake Superior- ideal for a summer getaway. Some drawing experience preferred.

Location: Grand Marais, Minnesota
Instructor: Kristy A. Kutch
Cost:
Sponsor: Grand Marais Art Colony
Website, email, 218-387-2737