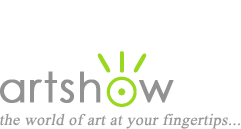 Art Workshops, Classes & Retreats
You are viewing: All media & themes in Peru
Select from the following options to view more listings.
---
"Wool + Paper Felting Journey"
September 8-19, 2017
Join us in Peru, a place of vast beauty and millenary culture, and the once-epicenter of the Inca Empire. Peru is a country of contrasts, where cutting-edge high-rises stand beside 18th century churches; where modern fusion cuisine takes cues from ingredients used for millennia; and where Peruvians proudly wear the patterned textiles of peoples past. Release your creativity and immerse yourself in a felting and Joomchi workshop with Spanish artist Eva Camacho, and Polish artist Ania Gilmore. Eva will introduce you to traditional wool felting and guide you to make your own painterly surfaced personalized vest. Ania will introduce you to Joomchi, the traditional Korean way of making textured mulberry handmade paper. You will make a flat wall paper piece and a Joomchi necklace to match your vest.

Location: Lima, Cusco, Sacred Valley, Peru
Instructor: Eva Camacho + Ania Gilmore
Cost: $4,195 Shared, $800 Single Supplement
Sponsor: Arts & Cultural Travel
Website, email, 617-855-9209
---
"Blue Sky Fibers Tour"
October 15-24, 2017
Peru is a country of contrasts, where cutting-edge high-rises stand beside 18th century churches; where modern fusion cuisine takes cues from ingredients used for millennia; and where Peruvians proudly wear the patterned textiles of peoples past. Experience fiber in its homeland. Travel with Blue Sky Fibers to the amazing Peruvian countryside to see fiber come to life. It's guaranteed to be an astonishing journey. Meet the alpacas, learn about the yarn being created and even enjoy the local artisans creating their fiber art with you. Appreciate the Peruvian culture. It will be a colorful and creative 10 day experience.

Location: Lima & Arequipa & Colca Canyon, Peru
Instructor:
Cost:
Sponsor: Arts & Cultural Travel
Website, email, 617-855-9209