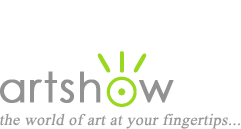 Art Workshops, Classes & Retreats
You are viewing: Workshops about Animals & Wildlife in Oregon
Select from the following options to view more listings.
---
"East Meets West"
August 20-24, 2018
Strengthen your artwork with the limitless creative possibilities of Chinese and watercolor painting. Lian will teach his approach on design, composition and color with clear, practical easy-to-follow demonstrations and instruction. The first 2 days, you will practice "Chinese Brush Painting" in a spontaneous style and then in detail. The following 3 days, your skills will continue to develop with Lian's one-of-a-kind color pouring, blowing, and blending method. Participate in helpful critiques as he takes you step by step through several paintings. Lian is the author of four Chinese Painting Instructional Books.

Location: Bend, Oregon
Instructor: Lian Quan Zhen
Cost: $655
Sponsor: Art in the Mountains
Website, email, 503.930.4572
---
"Brusho and Beyond"
August 27-31, 2018
Get ready to be amazed. Learn fun techniques to add eye-catching hues and dazzling textures to your paintings with Ward Jene Stroud. Brusho is an ink and dye based crystal powdered water media with limitless potential for expression and experimentation. Ward will instruct on composition, color, brushwork and more while you compose paintings in a fun, safe, nonjudgmental and relaxed environment! You will feel like your learning from an old friend, not to mention Ward's excitement for life and love of art are infectious. He has produced three Instructional DVDs/Videos, Brusho and Beyond.

Location: Bend, Oregon
Instructor: Ward Jene Stroud
Cost: $595
Sponsor: Art in the Mountains
Website, email, 503.930.4572