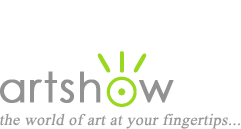 Art Workshops, Classes & Retreats
You are viewing: Business & Marketing Workshops in All Locations
Select from the following options to view more listings.
---
"Taking the Next Step in Fine Art Photography"
September 22-24, 2017
It is critical to the growth of a fine art photographer to understand what comes next after creating an image and that today, photographers make work in projects–a series of images that tell a story or explore a subject in depth. This workshop provides an insight into the world of photography and helps photographers package themselves and their work in a professional manner. Throughout the workshop portfolios will be shaped and edited. Participants will learn how to build and write a résumé, how to construct a bio, and how to title and write personal statements about their work. Students will learn about photography competitions, how submit to publications and prepare work for exhibition. Information about grants, portfolio reviews and exhibition proposals are also covered.

Location: Coupeville, Washington
Instructor: Aline Smithson
Cost: $500
Sponsor: Pacific Northwest Art School
Website, email, 360-678-3396, Toll-Free: 1-866-678-3396
---
"How to Sell Your Art Online with The Abundant Artist"
September 22-23, 2017
The Abundant Artist teaches artists how to dispel the myth of the starving artist. We teach artists how to sell art online through online courses and real-world workshops like this one! Over 12,000 artists have come through TAA's courses, and dozens of artists credit TAA with helping them launch their art careers. Cory Huff, founder of TAA, is the author of the best-selling book How to Sell Your Art Online (Harper Collins, 2016). He has been helping artists sell art since 2009.

Location: Raleigh, North Carolina
Instructor: Cory Huff
Cost: $200 - $300
Sponsor: Painting Miles
Website, email
---
"Fundamentals of Comics Storytelling"
December 2-3, 2017
Comics is a kind of alchemy, blending text and images on the page to tell stories that make powerful impressions. Words and pictures play off of each other and swap roles in ways that provide the author a powerful range of expression. Learn how to master the basics of this rich visual language through a series of short exercises and slideshows. Investigate the principles of panel-to-panel storytelling, view examples of page and book design, and survey the traditional tools of the trade: India ink, pens and brushes, and bristol board.

Location: Philadelphia, Pennsylvania
Instructor: Matt Madden
Cost: $495, Lab Fee: $15
Sponsor: Pennsylvania Academy of the Fine Arts
Website, email, 215-972-7632


See also: Art Books for Business & Art Marketing | Tutorials for Business & Art Marketing