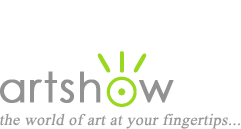 Art Workshops, Classes & Retreats
You are viewing: Mixed Media & Collage Workshops in New Mexico
Select from the following options to view more listings.
---
"Artists' Revival Mixed Media Expressive Arts Retreat for Women"
June 17-23, 2018
Realign with your artistic spirit at the Historic Mabel Dodge Luhan House nestled at the foot of the Taos Indians' Sacred Mountain. How would it be to claim time devoted solely to your art this year?! What Helen Wilson and Pamela Underwood have in store for you is an artists' refuge; working in a New Mexico Studio, for the sole purpose of reconnecting, refueling and reviving your artistic self. Practice making art daily with guidance from professional artists, Pamela and Helen. Tap into the creative energy of Taos, New Mexico's earth, air, water, and sky. Early Bird Promotion! Register before March 5, 2018, and get $100 off of your final balance due!

Location: Taos, New Mexico
Instructor: Pamela Underwood & Helen Wilson
Cost: $2300 - $2500
Sponsor: Artists' Revival Retreat
Website, email
---
"Creating Abstracts From the Ground Up Workshop/Retreat"
September 24-28, 2018
Want to paint Abstracts but haven't a clue how to begin or know when an abstract is finished? Discover luscious quiet colors so your abstracts will stand out. This fabulous workshop will guide you through creating an Abstract painting from beginning to end. Come join me in Taos, New Mexico for this special retreat filled with information, growth and creativity. Watch the evening New Mexico light caress the adobe walls filling the air with a soft apricot glow...it is this light that inspires us to enter our soul. For more information email gwen@gwenfox.com or call 575-751-0183

Location: Taos, New Mexico
Instructor: Gwen Fox
Cost: $850
Sponsor: Gwen Fox
Website, email, 575-751-0183
---
"Mixed Media: Santa Fe Journal"
April 15-19, 2019
The basis of this 5-day workshop will be sketching and painting on location around Santa Fe. Basic drawing and quick, intuitive watercolor will be taught, and will become the heart of our Santa Fe journals. Using the city's Mexican, Indian and Spanish influences, we'll draw flowers, buildings, food, farmers market treasures, and anything that we find that gives us a sense of place. We'll also carve original stamps, create mono-prints, and add collage to our journals. Our handmade sketchbooks will be filled to the brim with color, images and memories of our week in historic Santa Fe.

Location: Santa Fe, New Mexico
Instructor: Jane LaFazio
Cost: $650 + Materials: $35
Sponsor: Madeline Island School of the Arts
Website, email, (715) 747-2054