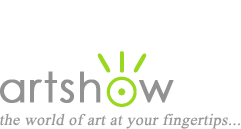 Art Workshops, Classes & Retreats
You are viewing: Drawing & Colored Pencil Workshops in Mexico
Select from the following options to view more listings.
---
"8 Days Sketching and Painting Vacation in Mexico"
March 4-11, 2018
Immerse yourself in the Mexican culture and paint your heart out! Enthrall in the richness of color, Colonial architecture, narrow cable stone streets and enchant your senses: flowers, music, local flavor in the best of Mexico: San Miguel de Allende and Guanajuato. Spend a week in a Mexican home, enjoy a trip to Guanajuato, paint in the studio of professional painters. The perfect painting vacation for solo traveler, girlfriends, groups, artist glides. With expert guidance engage in travel sketching and expressionist studio painting. All levels of experience welcomed from beginner to advance. Your instructors renowned painters Fernando Gonzalez and Cristiana Marinescu, with 29 years of experience. They will lead you on an unforgettable art adventure. Max. 7 register early!

Location: San Miguel de Allende, Mexico
Instructor: Fernando Gonzalez & Cristi Marinescu
Cost: $1750 includes materials
Sponsor: Cristi Fer Art Gallery & Workshops
Website, email, 415-121-2311
---
"8 Days Sketching and Painting Vacation in Mexico"
Per request for groups of 4-6
Immerse yourself in the Mexican culture and paint your heart out! Enthrall in the richness of color, Colonial architecture, narrow cable stone streets and enchant your senses: flowers, music, local flavor in the best of Mexico: San Miguel de Allende and Guanajuato. Spend a week in a Mexican home, enjoy a trip to Guanajuato, paint in the studio of professional painters. The perfect painting vacation for solo traveler, girlfriends, groups, artist glides. With expert guidance engage in travel sketching and expressionist studio painting. All levels of experience welcomed from beginner to advance. Your instructors renowned painters Fernando Gonzalez and Cristiana Marinescu, with 29 years of experience. They will lead you on an unforgettable art adventure. Max. 7 register early!

Location: San Miguel de Allende, Mexico
Instructor: Fernando Gonzalez & Cristi Marinescu
Cost: $1750 includes materials
Sponsor: Cristi Fer Art Gallery & Workshops
Website, email, 415-121-2311


See also: Art Books for Drawing | Tutorials for Drawing