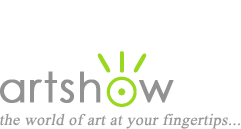 Art Workshops, Classes & Retreats
You are viewing: Portrait, Figure & Anatomy Workshops in Georgia
Select from the following options to view more listings.
---
"Painting and Drawing with Charles Reid"
June 11-15, 2018
A great drawing is the foundation of a great painting. Charles Reid, the master of contour drawing, will teach you how to concentrate on interconnecting shapes rather than drawing separate objects. Discover how to simplify and avoid overworking by focusing on good paint consistency. Practice "direct painting", using as few over-washes as possible. Achieve the correct color, edge variety, and tonal value on the first try. Charles is the author of Charles Reid's Watercolor Secrets and Charles Reid's Watercolor Solutions, and many more. He is a member of the National Academy of Design.

Location: Savannah, Georgia
Instructor: Charles Reid
Cost: $995
Sponsor: Art in the Mountains
Website, email, 503.930.4572
---
"Painting and Drawing with Charles Reid"
June 18-22, 2018
A great drawing is the foundation of a great painting. Charles Reid, the master of contour drawing, will teach you how to concentrate on interconnecting shapes rather than drawing separate objects. Discover how to simplify and avoid overworking by focusing on good paint consistency. Practice "direct painting", using as few over-washes as possible. Achieve the correct color, edge variety, and tonal value on the first try. Charles is the author of Charles Reid's Watercolor Secrets and Charles Reid's Watercolor Solutions, and many more. He is a member of the National Academy of Design.

Location: Savannah, Georgia
Instructor: Charles Reid
Cost: $995
Sponsor: Art in the Mountains
Website, email, 503.930.4572