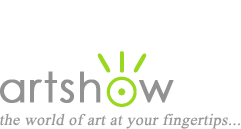 Art Workshops, Classes & Retreats
You are viewing: Portrait, Figure & Anatomy Workshops in Virginia
Select from the following options to view more listings.
---
"Juan Jr. Ramirez Paints Realistic Portraits"
April 15-18, 2018
Learn how Juan uses the masters' methods to paint from photos as if they were live models. The focus in this class will be on realism. Explore the techniques that bring your portrait paintings to life. Instruction is relaxed, limited to 15 students. Explore in depth how to use drawing, color mixing and oil paint application to create realism. Each day in the workshop we will watch Juan demonstrate, and then paint from photos ourselves. Artists of all skill levels are encouraged to come and learn.

Location: Ashburn, Virginia
Instructor: Juan Jr. Ramirez
Cost: $395
Sponsor: DebKArt Home Studios
Website, email, 571-236-0047
---
"Felicia Forte Paints Alla Prima Still Life and Portrait"
October 5-7, 2018
Alla Prima painting, single session painting is a stimulating method which teaches you to be present in every brush stroke, focusing only on the essentials, ultimately giving you great dexterity and control. With demonstration and gentle critique, Felicia will challenge you to correctly observe and record the fundamentals: shapes, values, edges and color. In this workshop Felicia will combine portraiture, the subject that she was first interested in, and with which she gained her skill with her current interests in still life, interiors and abstraction. Felicia is an inspired and creative teacher with 9 years of teaching experience under her belt. She will interact with each student according to their experience and strengths. All levels welcome!

Location: Ashburn, Virginia
Instructor: Felicia Forte
Cost: $480
Sponsor: DebKArt Home Studios
Website, email, 571-236-0047