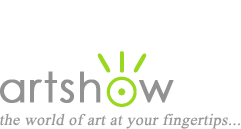 Art Workshops, Classes & Retreats
You are viewing: Jewelry & Metalsmithing Workshops in Washington
Select from the following options to view more listings.
---
"Metal Jewelry"
August 25-27, 2018
Explore the creativity of weaving jewelry without a loom. Working with colorful wire and thin sheet metal, we will create a variety of woven earrings, beads, bracelets, pendants and pins. This extensive workshops covers techniques such as tabby and twill weave, free-form warps, continuous and discontinuous wefts, plying chevron wefts, flattening wire, unusual shapes, and simple wire work to incorporate beads and jewelry findings. Participants will have the opportunity to create a jewelry collection as well as technical samples for future inspiration.

Location: Coupeville, Washington
Instructor: Anatasia Azure
Cost: $450; Materials: $35
Sponsor: Pacific Northwest Art School
Website, email, 360-678-3396, Toll-Free: 1-866-678-3396
---
"Pine Needle Jewelry"
September 29-30, 2018
It's a Set! A unique cuff bracelet coiled with pine needles and embellished with beads. We will utilize a wire form and wrap it with artificial sinew, using the double button hole stitch. Pine needles are then coiled around it using the wheat and fern stitch. The beads will be added using the fagoting stitch. To complement our unique bracelet, we will make a spectacular Pine Needle Pendant. The pendant is created in a similar fashion. Applying the double button hole stitch around a plastic ring, coiling with pine needles and beads. But wait! To finish off our set we need Earrings. Our earrings will be a smaller version of our pendant. All set to go!

Location: Coupeville, Washington
Instructor: Vicky Nickelson
Cost: $270; Supply Fee :$45
Sponsor: Pacific Northwest Art School
Website, email, 360-678-3396, Toll-Free: 1-866-678-3396