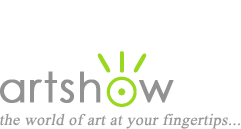 Art Workshops, Classes & Retreats
You are viewing: Landscape & Plein Air Workshops - Online Courses
Select from the following options to view more listings.
---
"Plein Air Essentials"
Ongoing - web/online
Have you always wanted to paint en plein air, outdoors, but didn't know how to begin? Then this is the course for you! Online web course includes downloadable textbook and a series of videos to get you going. In this course, award-winning painter Michael Chesley Johnson will teach you the basics. Supplemental material available for more advanced painters. All levels of painter will benefit from this course.

Location: Web-delivered (Online)
Instructor: Michael Chesley Johnson
Cost: $19.99
Sponsor: Michael Chesley Johnson
Website, email
---
"Digital Painting Lesson (Concept Art & Illustration)"
Begin any time
Problem solving is a critical skill in art and the creative process is replete with unpredictable twists and turns. In this class, Marco guides you through his process of painting an improvised, yet cohesive fantasy environment. He talks in-depth about how the foundations of art serve as touchstones upon which to build, and how to tune your mindset to the task of discovering a new idea. Overview: - Insight into the fundamentals of painting: drawing, value, edges, and color - Making brushstrokes that add charisma to paintings - Navigating the creative process and discovering new concepts - Methods of telling a visual story - Developing a mindset that fosters confidence in your workflow - A non-technical, artistic approach to Photoshop

Location: Web-delivered (Online)
Instructor: Marco Bucci
Cost: $25 USD
Sponsor: Marco Bucci Art
Website, email
---
"Sketchbook Painting - Plein Air"
Begin any time
Marco credits his knowledge of light and colour with his obsession of painting outdoors. In this video workshop, Marco shows you his travel painting setup and how you can get great results and worthwhile study with minimal tools. The video features three paintings, each tackling a different type of outdoor subject matter. Topics include composition, light and shadow, colour temperatures, lightweight tools for easy setup and travel, and Marco's thoughts on why it's important to work from life. This workshop is the next best thing to shadowing an artist live while he explains what he's looking for, and how to translate it in the medium of paint. This lesson includes over 1 hour of video with commentary.

Location: Web-delivered (Online)
Instructor: Marco Bucci
Cost: $20 USD
Sponsor: Marco Bucci Art
Website, email