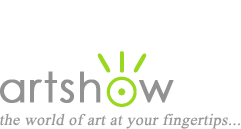 Art Workshops, Classes & Retreats
You are viewing: Oil Painting Workshops in Ireland
Select from the following options to view more listings.
---
"Plein Air Painting in Ireland with Joe Sweeney"
May 21-25, 2018
Join Joseph Sweeney on a plein air painting getaway in scenic Donegal, Ireland, homeland of Joe's ancestors, the Mac Sweeney's! Located along the breathtaking, unspoiled northwest coast of Ireland, Donegal's high sea cliffs offer sweeping vistas ideal for plein air painting! Enjoy specially arranged accommodations at Castle Murray House on McSwyne's Bay, near the idyllic fishing port of Killybegs, as well as excursions to historic Donegal Castle, the spectacular Slieve League Cliffs, and St. John's Point Lighthouse. Draw or paint the stunning mountain and coastal views in your choice of media, with expert advice on color mixing, capturing light and atmosphere, and creating a composition. Instruction will focus on oil, acrylic, and pastel, but experienced watercolorists are welcome.

Location: Donegal, Ireland
Instructor: Joe Sweeney
Cost: For Credit: $1,425; Non-Credit: $750
Sponsor: Pennsylvania Academy of the Fine Arts
Website, email, 215-972-7632
---
"Tonalism in Ireland"
June 7-14, 2018
The Irish landscape whispers Tonalism. Tonalism is a style of painting that uses deep tones and muted hues to convey poetic mystery. Painting in Ireland with its deep, moody and mysterious landscapes, is wonderful for tonalism, as tonalist painting is mysterious, soulful and old world looking. The goal is to paint a tonalist painting without losing the poetry and mystery that tonalism conveys. Here is your opportunity to experience Tonalism inspired by the beauty of the Beara Peninsula in Cork, Ireland. This workshop is appropriate for all levels and numbers are kept to a minimum. Local artists are welcome to attend daily for classes only.

Location: Castletownbere, Ireland
Instructor: Teri Canelle
Sponsor: artisticXcursions
Website, email
---
"Cape Ann Style Landscape Workshop in Cork, Ireland"
June 7-14, 2018
Join us as we refresh our spirits and paint the natural beauty of Ireland's Beara Peninsula. Our three day workshop is structured to allow each participant personal attention as we focus on established principles to design and execute a satisfying painting. We will identify what stimulates us and what we want to express about the light, the air, the land, sea and ourselves. Our decisions will guide us towards a strong composition, harmonious color and expressive brushwork. One can only explore the Beara for the first time once. Let's do it with paint! Local artists welcome - contact us about workshop only prices and for more information.

Location: Castletownbere, Ireland
Instructor: Jim Murphy
Cost: $1,550.00
Sponsor: artisticXcursions
Website, email


See also: Art Books for Oil Painting | Tutorials for Oil Painting