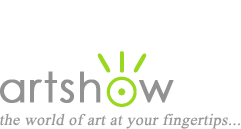 Art Workshops, Classes & Retreats
You are viewing: Oil Painting Workshops in Oregon
Select from the following options to view more listings.
---
"Plein Air & Studio Workshop"
May 22-24, 2018
Painting the landscape in the studio and in the field each has its own limitations. As landscape artists, our objective must be to learn how to best utilize the advantages, and how to compensate for the inherent disadvantages, of each. This workshop will take place in both in the studio and at a nearby outdoor location, and students will practice exercises that will focus on the skills most crucial to each venue. Much of what we'll cover will emphasize simplifying the landscape into a concise visual message, looking past the overwhelming details of the landscape, especially in the beginning stages, and composing a well-edited painting. Instructor demos will be in the studio, and will include both oil and pastel.

Location: Bend, Oregon
Instructor: Barbara Jaenicke, www.BarbaraJaenicke.com
Cost: $435 until March 22; $485 after March 22
Sponsor: Cascade Fine Art Workshops
Website, email, (541) 408-5524
---
"Impressionism In Action"
August 26-29, 2018
Colley Whisson believes "It is not what you paint but how you paint it". He has a strong belief that he is not copying nature but giving expression to visual ideas. Colley teaches the fundamentals needed to produce paintings with powerful light effects, loose brushwork and sensitivity to the subject. Colley's workshops are conducted in a positive and uplifting manner. In this workshop, he will focus on tone, composition, brushwork, color saturation, and pay special attention to the importance of edges. Colley employs a step-by-step process, demonstrating to all levels of students the best approach to constructing a painting. Weather permitting, Colley will conduct an outdoor demonstration to show his approach to working on site, or 'en plein air'.

Location: Bend, Oregon
Instructor: Colley Whisson, www.colleywhisson.com
Sponsor: Cascade Fine Art Workshops
Website, email, (541) 408-5524


See also: Art Books for Oil Painting | Tutorials for Oil Painting