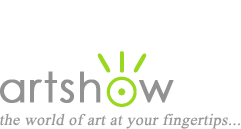 Art Workshops, Classes & Retreats
You are viewing: Other Media Workshops in Washington
Select from the following options to view more listings.
---
"Egg Tempera and the Early Renaissance Method of Developing Fleshtones"
August 20-24, 2018
This course will teach the technique of painting flesh tones in egg tempera painting as it was practiced in 14th and 15th Century Italy. This painting technique requires discipline but pays great dividends to those who learn to master it. The paint is actually applied in cross-hatch strokes. The brilliant and jewel-like surface is often described as luminescent. The paints are made by mixing powdered pigments with the yolk of an egg. This color mixture is applied over a detailed under-drawing thus allowing the artist to separate the painting process into distinct tasks. The artist first composes, draws and establishes the values of the painting in black and white. The painter can now give his or her full attention to issues of color.

Location: Langley, Washington
Instructor: Fred Wessel, www.fredwessel.com
Cost: $875 + a lab fee of $25
Sponsor: Whidbey Island Fine Art Studio
Website, email, 360.637.4690
---
"How to prepare a panel with rabbit skin glue and real gesso.... for oil or egg tempera"
November 10, 2018
Making your panels from scratch may seem time consuming and esoteric, but it is the best way to get exactly the panels you want. By making a batch of panels all at the same time, you can make a year's worth of panels in a couple days. This class will cover materials, sources, and methods for making a plain real gesso panel for egg tempera or a linen/canvas covered one for oils. Those who want to make their own panels during class can pay a supply fee of $15. I will also have a small supply of "starter kits" for sale at the class, to make some panels of your own.

Location: Langley, Washington
Instructor: Anne Belov
Cost: $75
Sponsor: Whidbey Island Fine Art Studio
Website, email, 360.637.4690