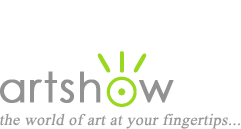 Art Workshops, Classes & Retreats
You are viewing: Pastel Workshops in Spain
Select from the following options to view more listings.
---
"Art and Culture in the Balearic Islands, Mallorca, Spain"
April 14-21, 2018
A Plein Air Painting Retreat. Our days are filled with on-site drawing and painting capturing the colors of the sea and the abundant vegetation of this famous Mediterranean island. Evenings are time for talks over a glass of wine about the history and culture of Mallorca. Excursions include a visit to the Robert Graves museum in Deya, the local farmer's market and other historical sites. Guided hikes are available. Our home base is La Serranía in the foothills of the Tramuntana mountains.

Location: Pollensa, Mallorca, Spain
Instructor: Meredith Nemirov and Jorge Anchondo
Cost: $1950
Sponsor: Ridgway Gallery Workshops
Website, email, 970 318-8444
---
"Painting in Spain: Pastel Workshop"
April 30 - May 7, 2018
Painting "en plein air" means being fully present to the experience of painting on location. As you observe and paint, every sight, sound, smell, and experience in the environment becomes part of your painting. That's part of the joy that comes with working from life rather than a photo. We'll go through the process of creating on location step-by-step, from choosing what you're going to paint, to simplifying the scene, to drawing up a thumbnail, to blocking in the big shapes, and then to adding detail. We'll go over the importance of understanding values and how this knowledge can liberate your colour choices and interpretation of a scene. The workshop is suitable for all levels but some experience with drawing and pastels would be helpful.

Location: Calella de Palafrugel, Spain
Instructor: Gail Sibley, www.gailsibley.com
Cost: $3,190 ($2,990 until Nov 30th)
Sponsor: French Escapade
Website, email, 510-483-5713
---
"Painting and Drawing Holidays"
August 20-26, 2018
During the course the students will receive a minimum of 22 hours a week of tutoring and 24 hours a day access to the studio. The groups are kept small, up to 10 students. Every person regardless of their level will receive a tailored program putting the focus in their interests and wishes in a friendly, relaxed and inspiring atmosphere. Our local chefs will make delicious traditional Spanish dishes and international dishes using mediterranean ingredients. The price includes accomodation, main meals, art materials and equipment, tutoring, transfers from and to the airport and a visit to the nearby village. We also offer discounts to partners.

Location: Villanueva de la Vera, Spain
Instructor: Granada Munoz
Cost: 1400€
Sponsor: Las Paulinas
Website, email, 0044 7480 219 108


See also: Art Books for Pastel | Tutorials for Pastel