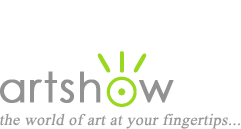 Art Workshops, Classes & Retreats
You are viewing: Design & Color Theory Workshops in Arizona
Select from the following options to view more listings.
---
"Painting Fundamentals: Exploring Color"
May 29-31, 2018
This workshop is for the beginning oil painter and those wishing to revisit the topic of "color" in painting. Any given color has the components of "hue" (red, yellow or blue), "value" (relative lightness or darkness) and "chroma" (brightness or dullness). All three components must be considered for the color to be correctly mixed. The color of any surface is affected by the "temperature" of the light source. Generally, the light source may be either "warm" (like direct sunlight) or "cool" (like a light from a north facing window). Working from simple still life arrangements, students will learn to mix and relate color in their paintings. The topics of drawing and the use of tools and materials will also be addressed.

Location: Scottsdale, Arizona
Instructor: Robert Lemler, www.robertlemler.com
Cost: $350
Sponsor: Scottsdale Artists' School
Website, email, (480) 990-1422 or (800) 333-5707
---
"Paint Sedona Arizona with Michael Chesley Johnson"
November 13-17, 2018
Take your plein air painting to the next level with this workshop with master artist Michael Chesley Johnson. Small-size workshop of four half-days that leaves you time in the afternoons to paint more on your own with optional assignments if you wish. Topics demonstrated include plein air basics and advanced concepts; importance of value in the landscape; color dominance; and depth in the landscape. Each day offers a demonstration followed by student work and critiques, with plenty of help at the easel in the field. Lodging package for $800 (incl. tuition) also available, but limited, so don't hesitate!

Location: Sedona, Arizona
Instructor: Michael Chesley Johnson AIS PSA MPAC
Cost: $300
Sponsor: Michael Chesley Johnson, www.MChesleyJohnson.com
Website, email, 505-303-0702
---
"Paint Sedona Arizona with Michael Chesley Johnson"
April 2-5, 2019
Take your plein air painting to the next level with this workshop with master artist Michael Chesley Johnson. Small-size workshop of four half-days that leaves you time in the afternoons to paint more on your own with optional assignments if you wish. Topics demonstrated include plein air basics and advanced concepts; importance of value in the landscape; color dominance; and depth in the landscape. Each day offers a demonstration followed by student work and critiques, with plenty of help at the easel in the field. Lodging package for $800 (incl. tuition) also available, but limited, so don't hesitate!

Location: Sedona, Arizona
Instructor: Michael Chesley Johnson AIS PSA MPAC
Cost: $300
Sponsor: Michael Chesley Johnson, www.MChesleyJohnson.com
Website, email, 505-303-0702


See also: Art Books for Design & Color Theory | Tutorials for Design & Color Theory