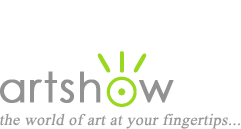 Art Workshops, Classes & Retreats
You are viewing: Design & Color Theory Workshops in New Hampshire
Select from the following options to view more listings.
---
"Watercolor 101: Plein Air Painting for Beginners"
June 26-28, 2018
This workshop will cover the foundation of watercolor painting, including how to apply the paint, wet the paper, mix colors and understand color relationships, perform various washes, and create hard and soft edges. Each day starts with morning instruction in the inn emphasizing one or two specific techniques as well as painting composition and finishing. These inside lessons will include practice exercises so that students feel comfortable applying these techniques when we go outside later in the day. Once we're outside, Margie will do a demonstration painting. Although all students of all painting levels are welcome, this workshop is designed specifically for beginners, or those watercolor painters who want a solid review of the basics of this art form.

Location: Haverhill, New Hampshire
Instructor: Margie Samuels, margiesamuelswatercolor.com
Cost: $300
Sponsor: Gibson House Bed and Breakfast
Website, email, (800) 989-2150 or (603) 989-3125
---
"Fantastic Farm Landscapes in Pastel"
August 14-16, 2018
Enhance your artistic ability, uncover sources of new inspiration and experience and befriend beauty in this extraordinary three-day workshop! Day one will be devoted to making you a better painter -- aware of the enormous artistic potential within each of us. We will explore technique, composition, design elements and more. We'll become familiar with the fourteen steps / pointers to a better painting as outlined in my recent Pastel Journal article, "Be Your Own Best Critic." On day two we will learn to realize sources of and pathways to our inspiration, and to develop ideas in multiple directions. We'll learn to use light-effects to compose, clarify and unify our creations. The dynamic qualities and uses of color will be our focus on day three.

Location: Haverhill, New Hampshire
Instructor: Robert Carsten
Cost: $275
Sponsor: Gibson House Bed and Breakfast
Website, email, (800) 989-2150 or (603) 989-3125


See also: Art Books for Design & Color Theory | Tutorials for Design & Color Theory