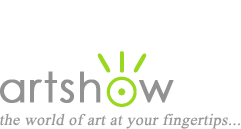 Art Workshops, Classes & Retreats
You are viewing: Sculpture Workshops in Wisconsin
Select from the following options to view more listings.
---
"Bronze Casting"
June 25-29, 2018
Using contemporary methods and materials, learn the ancient art of bronze casting in this engaging and labor-intensive workshop. Create a ceramic shell cast of an original wax sculpture or transform an existing piece into a final work in bronze. Teresa will guide you step-by-step in the lost wax process of bronze casting, resulting in a finished sculpture. Be prepared for a busy week loaded with information, hard work, and a unique hands-on experience. Additional material costs will vary based on the size and number of sculptures you produce, as well as the current market price of bronze and other consumables.

Location: Fish Creek, Wisconsin
Instructor: Teresa Lind, www.CowyardStudio.com
Cost: Members: $505, Non-Members: $550, plus materials fee
Sponsor: Peninsula School of Art
Website, email, (920) 868-3455
---
"The Figure in Clay"
July 18-21, 2018
This workshop investigates sculpting the human figure through a methodical and anatomical approach. While hand building from observation, you will gain an understanding of the planes of the figure, gesture of the body, and human expression. Join Robin as she discusses and demonstrates topics related to human anatomy, skeletal structure, body proportion, and pose. Hands-on practice will help you develop skill in building armatures, sculpting technique, and problem-solving. From clothed and nude models, you will use self-hardening clay to sculpt a head, torso, and full figure.

Location: Fish Creek, Wisconsin
Instructor: Robin L. Power, www.RobinPower.com
Cost: Members: $525, Non-Members: $565, includes clay and model fees
Sponsor: Peninsula School of Art
Website, email, (920) 868-3455


See also: Art Books for Sculpture | Tutorials for Sculpture