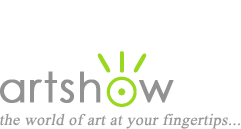 Art Workshops, Classes & Retreats
You are viewing: Workshops about Still Lifes & Flowers in Oregon
Select from the following options to view more listings.
---
"Intuitive Painting, Transcending the Subject"
August 6-10, 2018
Learn to take advantage of transparent watercolor to create loose, intuitive, free and spontaneous effects in your paintings. Join Fabio Cembranelli and explore wet-on-wet techniques, practicing how to paint with no preliminary drawing. You will learn how to take advantage of your own mistakes and capture the essentials of each subject. Participants will be encouraged use their personal view, moving through the bridges that connect unexpected effects, shapes, colors, tones, lines and textures. Fabio is a regular contributor to several art magazines in South America, US, UK, Norway, France, Japan and Australia.

Location: Bend, Oregon
Instructor: Fabio Cembranelli
Cost: $825
Sponsor: Art in the Mountains
Website, email, 503.930.4572
---
"East Meets West"
August 20-24, 2018
Strengthen your artwork with the limitless creative possibilities of Chinese and watercolor painting. Lian will teach his approach on design, composition and color with clear, practical easy-to-follow demonstrations and instruction. The first 2 days, you will practice "Chinese Brush Painting" in a spontaneous style and then in detail. The following 3 days, your skills will continue to develop with Lian's one-of-a-kind color pouring, blowing, and blending method. Participate in helpful critiques as he takes you step by step through several paintings. Lian is the author of four Chinese Painting Instructional Books.

Location: Bend, Oregon
Instructor: Lian Quan Zhen
Cost: $655
Sponsor: Art in the Mountains
Website, email, 503.930.4572