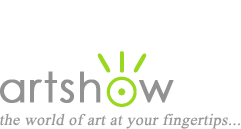 Art Workshops, Classes & Retreats
You are viewing: Art Holidays, Tours & Travel in Canada
Select from the following options to view more listings.
---
"Anchorage Retreat"
February 8-11, 2018
A creative weekend with Nova Scotian artists Deedee Morris, Judith Brannen and Alissa Kloet along with yoga instructor Linda Thieu. Take time to reconnect with yourself and your discover creative instincts. This event is for those looking for a place to explore different art mediums and disconnect from the everyday. Anchorage Retreats provides the space to begin again the important practice of paying attention and you find your deeper purpose and set intentions. Our hope is that this weekend inspires you to begin or reenergize your own creative practice through creative and mindful exercises, active participation, and self reflection. Workshops include watercolour, embroidery and photography. See full workshops details on the website. Meals are included.

Location: Newport, Nova Scotia, Canada
Instructor: Judy Brannen, DeeDee Morris, Alissa Kloet
Cost: $675.00 Canadian
Website, email, 902.292.8845
---
"Let's Explore Montreal! (Sightseeing)"
July 15-22, 2018
Montreal is my Home Town!!! Shared accommodations in a Montreal apartment. Guided excursions into different neighborhoods in Montreal. (e.g. Botanical Gardens, the bohemian Le Plateau section, Mount Royal,, Old Montreal with cobblestoned streets, the Old Port, the Farmer's Market, The Montreal Museum of Fine Art, etc). Meals: continental breakfasts in the apartment, Orientation Wine & Cheese, and 1 group dinner. Your Metro and/or bus passes within the city. We'll be tourists...we'll take lots of reference pictures...this is not a sketching or painting workshop per se although we may sketch as time permits on any given day. Painters and non-painters are invited! Bring a friend or 2, and all receive a 10% discount!

Location: Montreal, Canada
Instructor: Helen K Beacham
Cost: $1850
Sponsor: Helen K Beacham
Website, email, 8434085240