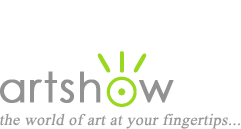 Art Workshops, Classes & Retreats
You are viewing: Art Holidays, Tours & Travel in Massachusetts
Select from the following options to view more listings.
---
"Self-directed Artist Retreat"
August 16-25, 2018
A personal immersion inspired by the positive, supported atmosphere of like-minded and self-motivated artists simply needing time away from their daily routine and plenty of well-lit and airy space to create. Ideal space to work big or with professional exhaust system or if you simply need time to focus and concentrate on your art without distractions or want to spend time with other artists or you just need a relaxing art vacation in a beautiful area filled with inspirational artists, galleries and museums. Maps to local sites are available at the studio to guide you to the popular scenic locations and artsy things to see and do.

Location: Gloucester, Massachusetts
Instructor:
Cost: $30/day
Sponsor: Northeast Workshop Retreats
Website, email, (978)-729-4970
---
"Self-directed Artist Retreat"
September 23 - October 2, 2018
A personal immersion inspired by the positive, supported atmosphere of like-minded and self-motivated artists simply needing time away from their daily routine and plenty of well-lit and airy space to create. Ideal space to work big or with professional exhaust system or if you simply need time to focus and concentrate on your art without distractions or want to spend time with other artists or you just need a relaxing art vacation in a beautiful area filled with inspirational artists, galleries and museums. Maps to local sites are available at the studio to guide you to the popular scenic locations and artsy things to see and do.

Location: Gloucester, Massachusetts
Instructor:
Cost: $30/day
Sponsor: Northeast Workshop Retreats
Website, email, (978)-729-4970