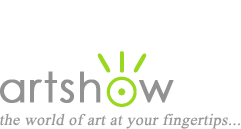 Art Workshops, Classes & Retreats
You are viewing: Art Holidays, Tours & Travel in New Mexico
Select from the following options to view more listings.
---
"Private Painting Intensive Study with Michael Chesley Johnson"
February 19 - April 13, 2018
Join Michael Chesley Johnson in beautiful northern New Mexico where you will paint the high desert in an intense, one-on-one program. In addition to guided trips to his favorite painting locations, you'll work side-by-side with him in his private studio, taking your art to the next level. All your needs will be taken care of with private bed and bath and three meals a day plus consultation for three months after the program. An internationally-recognized artist, Michael paints the Southwest, coastal Maine and the Canadian Maritimes in oil and pastel. An author of art instruction books and videos, he writes frequently for The Artist's Magazine and Pastel Journal. Signature Member, American Impressionist Society, Pastel Society of America, Pastel Artists Canada.

Location: Near Gallup, New Mexico
Instructor: Michael Chesley Johnson
Cost: $1500
Sponsor: Michael Chesley Johnson
Website, email, 505-303-0702
---
"The Pillars of Watercolor"
April 8-10 and/or April 12-14, 2018
Seeking answers and understanding? This workshop will explain all aspects of successful painting using frequent demonstrations and detailed analysis. We will explore a range of subject including composition and design, effectively using light and dark values, color mixing, edges, brush stroke techniques and much more. Stimulate and expand your insight into the magic of watercolors! This workshop is for resilient outdoor painters who want plainspoken feedback and lots of painting action. Alvaro is author of Watercolor Painting with Passion, Painting with Passion, Beyond Technique and Watercolour Masterclass. His work has been featured in International Artist and The Artist's Magazine. Join us in Santa Fe, NM on the historic plaza.

Location: Santa Fe, New Mexico
Instructor: Alvaro Castagnet
Cost: $595
Sponsor: Art in the Mountains
Website, email, 503.930.4572
---
"The Portrait and The Figure"
May 8-10, 2018
Using live models, Mary will demonstrate and guide you through the techniques of planning your compositions, drawing, mixing color and creating great backgrounds. She will show you how to work with the model, avoid mistakes and give personal critiques and great tips for marketing your work. Mary's work is in many corporate and museum collections, and has been featured in International Artist, American Artist, Artist Magazine, and American Art Collector magazines. She has been awarded the Portrait Society of America's Gold Medal.

Location: Santa Fe, New Mexico
Instructor: Mary Whyte
Cost: $995
Sponsor: Art in the Mountains
Website, email, 503.930.4572