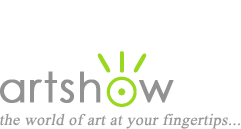 Art Workshops, Classes & Retreats
You are viewing: Watercolor & Gouache Workshops - Online Courses
Select from the following options to view more listings.
---
"Plein Air Essentials"
Ongoing - web/online
Have you always wanted to paint en plein air, outdoors, but didn't know how to begin? Then this is the course for you! Online web course includes downloadable textbook and a series of videos to get you going. In this course, award-winning painter Michael Chesley Johnson will teach you the basics. Supplemental material available for more advanced painters. All levels of painter will benefit from this course.

Location: Web-delivered (Online)
Instructor: Michael Chesley Johnson
Cost: $19.99
Sponsor: Michael Chesley Johnson
Website, email
---
"Mesmerizing with Metallic & Interference Paints"
Begin any time
Add drama, flair & mystery to your paintings with interference paints and metallics. Be dramatic or subtle. The choice is yours…limited only by your imagination. You'll learn easily with close-up on demand video and clear explanations. The camera is 3 feet from my brush. You see each brushstroke. Watch as often as you like. You'll learn something new and get new ideas every time you watch. Connect with your creative spirit & have fun. The best art comes from creative play. I designed this class for all levels of experience. I've included some basic painting instruction so beginners can benefit. Experienced painters will enjoy learning how to master these versatile paints.

Location: Web-delivered (Online)
Instructor: Ann Bell
Cost: $85
Website, email, 281-330-3827
---
"Sketchbook Painting - Plein Air"
Begin any time
Marco credits his knowledge of light and colour with his obsession of painting outdoors. In this video workshop, Marco shows you his travel painting setup and how you can get great results and worthwhile study with minimal tools. The video features three paintings, each tackling a different type of outdoor subject matter. Topics include composition, light and shadow, colour temperatures, lightweight tools for easy setup and travel, and Marco's thoughts on why it's important to work from life. This workshop is the next best thing to shadowing an artist live while he explains what he's looking for, and how to translate it in the medium of paint. This lesson includes over 1 hour of video with commentary.

Location: Web-delivered (Online)
Instructor: Marco Bucci
Cost: $20 USD
Sponsor: Marco Bucci Art
Website, email


See also: Art Books for Watercolor & Gouache | Tutorials for Watercolor & Gouache