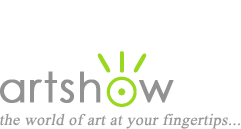 Art Workshops, Classes & Retreats
You are viewing: Watercolor & Gouache Workshops in Virginia
Select from the following options to view more listings.
---
"Expressionist Painting Retreat with Dorothy Fagan"
April 27-30, 2018
Create Your Own Customized Retreat footsteps from the Chesapeake Bay at a tranquil art cottage by the pond. Select from a complete menu from painting in watercolor, oil, or pastel, to journaling dreams, exploring, visiting artisan shops, eating, napping, and enjoying the good company of creative souls. Get full details (and amazing photos) about this inspirational cottage with sunroom studio, woodland gardens, ... this is not your average painting workshop! Close to the coastal marshes, beaches, amazing gardens, wildlife sanctuaries ... you will think you have died and gone to painter's heaven.

Location: Cobbs Creek, Virginia
Instructor: Dorothy Fagan
Cost: $1200
Sponsor: The Painting Lesson
Website, email, 804-366-0990
---
"Art Cottage Personalized Painting Retreats"
January - August
Perfect for one or two women ~ Immerse yourself a world away at Dorothy Fagan's breath-taking Art Cottage Studio by Chesapeake Bay. Customized Lessons in oils, pastels, watercolor, drawing, fabric painting, acrylics, or mixed media. Enjoy every season on the private pond. Paint in the studio or en plein air with Dorothy at her favorite gardens, coastal marsh sanctuary, riverfront, woodlands, farms and vineyard locations. Relax on the expansive adjoining deck, or visit artisan studios down the lane. Walk to the Chesapeake Bay, or sit on the dock on Queen's Creek and meditate, sketch, or paint the sunset. Wade in the shallows on the beach at the mouth of the Piankatank River. Paint the sunrise over Hills Bay.

Location: Richmond, Virginia
Instructor: Dorothy Fagan
Cost: $300
Sponsor: The Painting Lesson
Website, email, 804-366-0990


See also: Art Books for Watercolor & Gouache | Tutorials for Watercolor & Gouache