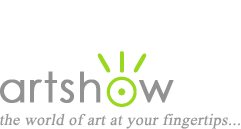 Art Workshops, Classes & Retreats
You are viewing: All media & themes in Greece
Select from the following options to view more listings.
---
"Developing Artistic Voice: Mixed Media Art Retreat in Greece"
August 10-17, 2019
Travel to Greece for an enlightening one-week mixed media art retreat with expert artist coaching. Experiment with painting, drawing and collage and develop your artistic perspective. 8 days - Available in EN, GR, NL, FR, DE - Available to all levels - Max. 6 people - Wheelchair accessible - Mixed media - Landscape, Figurative, Abstract. UpTrek Painting Retreat 2019 inclusions: 7 nights of accommodation, all meals, beverages (coffee, mineral water, tea, juices), painting and mixed media classes, workshops and presentations with artist Annette Luycx, transfers to/from Metamorfosi train station, art supplies, studio space.

Location: Afidnes, Attica, Greece
Instructor: Annette Luycx
Cost: $950
Sponsor: UpTrek
Website, email, +40741519995
---
"Watermedia Workshop in Santorini, Greece"
August 19-26, 2019
Discover the majestic island of Santorini with George Politis AWS, SDWS, RI. Small and large format, painting in watercolour and other watermedia like watercolour pencils, acrylic inks and collage, learning techniques and how to see and find a subject (often far from the obvious). Boost the creativity by new inspirational ideas, winning techniques for an once-in-a-lifetime experience. Pure watercolour to mixed watermedia, realistic to abstract painting. Emphasis in compositional ideas and eye catching schemes. All inclusive (course, hotel, all 3 meals per day, transportation in Santorini during the workshop). Up to 12 artists, all levels accepted.

Location: Santorini, Greece
Instructor: George Politis AWS, RI, SDWS
Cost: 1450 Euros - 1700 USD
Website, email, +306944422097
---
"Mykonos Greece - J. R. Baldini & Linda Richichi"
September 21-28, 2019
One of the most popular islands in Greece. Workshop fee includes: 7 days worth of intense lessons in oil, acrylic, watercolor or pastel (your choice of medium). Paint during the day and enjoy one nocturnal (painting at night) experience. Already an experienced painter and want to be with other painters? Join us, we never stop learning. The light, the colors of the sea and roof tops, the scenery, the food, the people... take your pick about what draws us to this beautiful island of Mykonos. Our travel agent will do all the work booking your hotel, airlines and any optional stay in Santorini (or Athens if you want to really extend your trip).

Location: Mykonos, Greece
Instructor: J.R. Baldini, Linda Richichi
Cost: $975.00
Sponsor: Baldini Painting Holidays
Website, email, 1.800.393.7270 9-5 pm studio