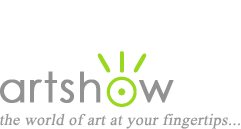 Art Workshops, Classes & Retreats
You are viewing: Creativity & Style Workshops in Illinois
Select from the following options to view more listings.
---
"Express Yourself in Watermedia with Mark Mehaffey"
September 7-9, 2018
Explore your creativity on three painting surfaces: watercolor paper, YUPO and a paper that has been gessoed. Mark will take us on a unique journey exploring these different painting surfaces and what they have to offer, all the while paying attention to design and composition.

Location: Chicago, Illinois
Instructor: Mark Mehaffey
Cost: $435 Includes a light breakfast each day
Sponsor: Ingrid's Originals Studio
Website, email, 312-320-0833
---
"Figurative Design in Watercolor"
October 4-6, 2018
Challenge yourself to go beyond your comfort level in designing figures in watercolor with Jeannie McGuire! You as a participant in this workshop will be inspired to imagine a story, character and persona of the people in your reference photos. You will explore the interplay between the figures and their backgrounds, intentional and spontaneous marks, and the freedom to change one's mind.

Location: Chicago, Illinois
Instructor: Jeannie McGuire
Cost: $435 Includes a light breakfast each day
Sponsor: Ingrid's Originals Studio
Website, email, 312-320-0833


See also: Art Books for Creativity & Style | Tutorials for Creativity & Style