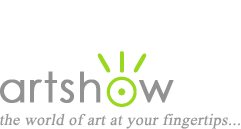 Art Workshops, Classes & Retreats
You are viewing: Creativity & Style Workshops in Wisconsin
Select from the following options to view more listings.
---
"The Emotional Landscape"
June 20-24, 2021
Create powerful, emotionally impactful photographs that express a deeper connection to place, and ourselves. All levels of photographers welcome. This retreat is not about making 'pretty' pictures or 'postcard' like records of one's travels. It is about making a deeper, more authentic connection, then learning to express that connection through our photography. We will be using land, sky and water as well as ourselves to transform an emotional experience into a visual one. Enjoy the beauty of Lake Superior, healthy, locally-sourced meals, onsite lodging, and retreat center amenities. All in peaceful surroundings in the woods and on the water. Lodging packages available.

Location: Bayfield, Wisconsin
Instructor: Douglas Beasley
Cost: $975 tuition + meals (lodging packages available)
Sponsor: Wild Rice Retreat
Website, email, 715-779-0178
---
"Susan kae Grant: Mapping the Unconscious: Zen Bookmaking"
August 8-12, 2021
This retreat is about the study of bookmaking as an art form, using dreams and memories to inform the content of your own unique book. In this retreat, we concentrate on using the subconscious to inspire the production of handmade artists' books that balance form and content in provocative ways. Enjoy Lake Superior, healthy, locally-sourced meals and retreat amenities, all in peaceful surroundings in the woods and on the water. Lodging packages available.

Location: Bayfield, Wisconsin
Instructor: Susan kae Grant
Cost: $675
Sponsor: Wild Rice Retreat
Website, email, 715-779-0178


See also: Art Books for Creativity & Style | Tutorials for Creativity & Style