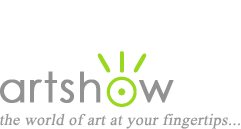 Art Workshops, Classes & Retreats
You are viewing: Drawing & Colored Pencil Workshops in Arizona
Select from the following options to view more listings.
---
"Developing the Figure through Drawing and Painting"
April 27-30, 2020
Learn how to paint the human figure starting with a drawing and progressing to painting from the live model. Students will learn a systematic technique via painting models holding short and long poses. Aristides provides frequent demos, breaking down the process of painting into clear and consecutive steps, as well as critique and instruction each session. Students will focus on how to start a drawing and develop proportion, value, color, and edge-work, which will help them to accurately capture a likeness within a limited time frame. Practicing this way over the course of the four days will help to sharpen your observation, and take your skill to a new level.

Location: Scottsdale, Arizona
Instructor: Juliette Aristides, www.aristidesarts.com
Cost: $575 (not including fees)
Sponsor: Scottsdale Artists' School
Website, email, (480) 990-1422 or (800) 333-5707
---
"The Art of Quill and Reed Pens"
May 11-15, 2020
Reed pens have been used by artists for about 3000 years. The quill, or feather pen, has been used in art making since the 6th century. Unlike metal tipped fountain pens, the reed and quill pen are organic and do not scratch the paper. They glide on top producing an endless variety of beautiful lines, fluid, visually diverse and full of character. In this hands on workshop students will learn how to cut quills and reeds to produce outstanding pens that create nuanced and elegant lines. They will learn the art of applying washes to the pen lines enhancing the charm of the visual story. A variety of papers, inks, and related materials will be covered.

Location: Scottsdale, Arizona
Instructor: Joshua Fallik, www.joshuafallik.com
Cost: $695 (not including fees)
Sponsor: Scottsdale Artists' School
Website, email, (480) 990-1422 or (800) 333-5707


See also: Art Books for Drawing | Tutorials for Drawing