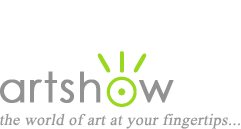 Art Workshops, Classes & Retreats
You are viewing: Drawing & Colored Pencil Workshops in Oregon
Select from the following options to view more listings.
---
"On-The-Go Ink and Wash Sketching"
June 29 - July 3, 2020
Preserve your memories in a reminiscent and unparalleled way. A photograph is evidence of your visit, but a sketch of the same will bring back the feeling of the day, the smell of the local cafe and the feel of the culture. David Lobenberg will teach the six universal skill sets of drawing, as well as, critical compositional, color, and value strategies. David's watercolor paintings can be found in private, public, and corporate collections across the country. His work has been featured in American Artist, Southwest Art, and American Art Collector magazines to name a few.

Location: Bend, Oregon
Instructor: David Lobenberg
Cost: $655
Sponsor: Art in the Mountains
Website, email, 503-930-4572
---
"Launching a Masterpiece, Lessons in Perspective"
June 21-23, 2021
Let's put paintings in perspective. You want your work to show mastery and a proper drawing will do this and make the journey so enjoyable. Steve Kleier will give you the tools to bring structure and meaning to your paintings. Using traditional and classic art skills that date from the renaissance, you will find proportion, capture the effects of light and create the illusion of depth. Come experience success and be inspired to launch masterpiece after masterpiece. Steve 's past clients include: Nike, Tektronix, US Bank, Stash tea, Microsoft and many more.

Location: Bend, Oregon
Instructor: Steve Kleier
Cost: $395
Sponsor: Art in the Mountains
Website, email, 503-930-4572


See also: Art Books for Drawing | Tutorials for Drawing