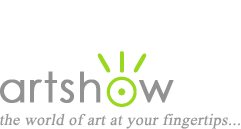 Art Workshops, Classes & Retreats
You are viewing: Other Media Workshops in New Mexico
Select from the following options to view more listings.
---
"The Monochrome Approach & Encaustic Monotypes – Santa Fe, NM"
October 23-24, 2021
This workshop offers artists the opportunity to explore and develop ideas while using black ink, graphite, charcoal and carbon. When working monochromatically contrast is increased and subtle tones become clearer. Color is no longer a distraction and you can focus on the overall composition. This process allows for more expressive mark making and control while painting. What you lose in not having color, it's gain in quality of composition, form and tone, as well as the ability to communicate mood and atmosphere in a totally different way. Color may be applied later if desired. We follow CDC guidelines, ages 18+, max 6 and min of 3 people per class. All levels welcome. Registration & Information Email me at: jorgeluisbernal@gmail.com

Location: Santa Fe, New Mexico
Instructor: Jorge Luis Bernal
Cost: $350.00
Sponsor: Encaustic Art Institute
Website, email, 301-821-3999
---
"Oil & Cold Wax - Introductory Workshop – Santa Fe, NM"
November 5-6, 2021
3-Day Cold Wax (CWM). This class is for artists with prior experience painting, but new to cold wax medium or those with some cold wax experience who are looking to broaden or reinforce their skills through lectures, demos, hands-on and critique. During this workshop you will create multiple cold wax paintings. We will cover: • Basic tools, materials, surfaces, and safety • Mark-making, collages, shapes, forms and composition • Brayer techniques and veil of color • Foundational layers and textures • CWM monotypes applications and masking • The use of graphite and pigments • Mechanical and solvent reductions • Understanding the stages wetness and dryness. We follow CDC guidelines, ages 18+, max 6 and min of 3 people per class. All levels welcome.

Location: Santa Fe, New Mexico
Instructor: Jorge Luis Bernal
Cost: $450.00
Sponsor: Encaustic Art Institute
Website, email, 301-821-3999