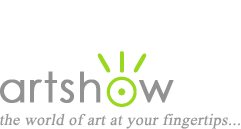 Art Workshops, Classes & Retreats
You are viewing: Photography/Digital Art Workshops in California
Select from the following options to view more listings.
---
"Mixed Media & Photography at Mission San Juan Capistrano"
August 23-25, 2018
Learn how to integrate your own photography with the mixed media process. With our cameras we will visit the historical landmark of the Mission San Juan Capistrano capturing dramatic imagery. We will then spend the remaining time working on our mixed media pieces. During the weekend you will be working on two 12 x 12 in. wood panels. I will show you step-by-step how to combine collage, your own photography, acrylic painting, layering, texturizing, adhering found objects and more. Some acrylic painting or mixed media experience is helpful, but not required. Join me in this unique & creative workshop. With mixed media you have the freedom to explore your creativity. You'll be surprised at what you can create.

Location: San Clemente, California
Instructor: Lisa Agaran
Cost: $375.00
Sponsor: San Clemente Art Supply
Website, email, 626-470-7278
---
"Awaken Your True Creativity Mixed Media Retreat"
October 4-7, 2018
Join me on a weekend experience designed towards nourishing and uncovering your inner artist. Through the art of mixed media, you not only spend 3 days creating your own mixed media pieces, the weekend will also include found objects gathering & photographing at Moonstone Beach, Creativity enhancing yoga breaks (optional), Lunches (Friday, Saturday & Sunday), Snacks & Drinks, All art materials, Henna Tattoos…and more.

Location: Cambria, California
Instructor: Lisa Agaran
Cost: Before May 10 - $495, After May 10 - $595
Sponsor: True Creativity Within
Website, email, 626-470-7278


See also: Art Books for Photography/Digital Art | Tutorials for Photography/Digital Art