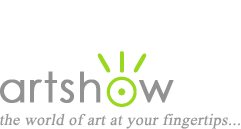 Art Workshops, Classes & Retreats
You are viewing: Workshops about Still Lifes & Flowers in Arizona
Select from the following options to view more listings.
---
"Watercolor Unleashed! White Flower in Transparent Watercolor"
August 1, 2020
Learn to use light, airy washes in multiple transparent colors to paint a white flower in all the colors of the rainbow, yet appear as a "white" flower, with the sun shining through its translucent petals. Students will use rich, clean, darker values to set off those beautiful white blooms. A photo will be provided, but students are welcome and encouraged to paint from their own reference material. There will be demos, instruction at all levels, one-on-one critique and lots of painting time. Class time will be structured, yet open enough to accommodate the artistic spirit within us all. All levels are welcome and encouraged to attend. The only prerequisite is an attitude of joy in the act of painting!

Location: Scottsdale, Arizona
Instructor: Julie Gilbert Pollard, www.JulieGilbertPollard.com
Cost: $95 (not including fees)
Sponsor: Scottsdale Artists' School
Website, email, (480) 990-1422 or (800) 333-5707
---
"The Contemporary Still Life"
August 10-12, 2020
This three-day workshop will offer the student the opportunity to study with guidance from an accomplished painter of the still life subject. The class is open to all levels of experience and all mediums, including oil or acrylic paint, watercolor, pastel and drawing mediums. Students may choose to paint many small studies or work on larger arrangements for longer periods of time. Goal setting will be individualized. Whether seeking foundational skills or wishing to shake things up a bit, this class and this subject is for you! Topics including drawing, value organization, color, edges, design and paint application will be addressed.

Location: Scottsdale, Arizona
Instructor: Robert Lemler, www.robertlemler.com
Cost: $375 (not including fees)
Sponsor: Scottsdale Artists' School
Website, email, (480) 990-1422 or (800) 333-5707