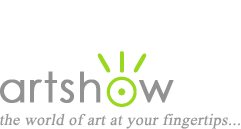 Art Workshops, Classes & Retreats
You are viewing: Art Holidays, Tours & Travel in Ireland
Select from the following options to view more listings.
---
"Painting the Textures of Ireland"
August 26-31, 2018
Jacqueline Sullivan is a mixed media artist who pursues an element of adventure and discovery in her art seeking the truly unique. She experiments with all types of textures, paints and materials. In addition to her studio practice, Jacqueline loves teaching and inspiring creativity in others. Join us for a fabulous abstract painting class and excursion in the west of Ireland, as we focus our artists' eyes on the stunningly beautiful countryside and rugged coastline for creative inspiration. We'll study in depth the contrast and tonality of the various textures and colors of the rich landscape and historic structures. We'll work in acrylics, using fluid acrylics and textural mediums to create both visual and actual textures.

Location: Ballina, Ireland
Instructor: Jacqueline Sullivan, jacquelinesullivan.com
Cost: $2,945 Shared, $3,445 Single
Sponsor: Arts & Cultural Travel
Website, email, 617-855-9209
---
"Paint Ireland with Watercolor Artist Angela Fehr"
September 10-15, 2018
What could be more of a dream come true for an artist than to paint the world? Join watercolor artist Angela Fehr for a destination workshop focused on growing your watercolor skills while exploring the scenery and villages of Ireland. This six-day workshop combines sightseeing and painting, as we explore Ireland; taking in the beauty of the natural landscape and historic sites in half-day tours, sketching en plein air on occasion, then returning to the studio to paint our impressions of what we've experienced through loose, intuitive painting focused on personal expression and heartfelt emotion. Join us in this cultural, historic and creative wonderland of coastal cliffs and postcard-perfect countryside.

Location: Ballina, Ireland
Instructor: Angela Fehr, angelafehr.com
Cost: $3,125 Shared, $3,625 Single
Sponsor: Arts & Cultural Travel
Website, email, 617-855-9209
---
"Plein Air Artist Retreat: Ireland with Hilary McCarthy"
June 9-14, 2019
If you've ever lusted after emerald countryside spilling over rocky cliffs and into a gray Irish sea, we've found your place. Your home away from home for six blissful days. Immerse yourself in the location and record your journey and time spent in this special place. In this workshop, the beautiful and mysterious landscape of the Irish coast will be our muse and inspire our paintings. We will be learning the formal elements of plein air painting in oil. Color mixing, color theory, value importance, and atmosphere will be discussed. We will focus on learning the anatomy of the sea and how to paint waves, foam, light reflections.

Location: Westport, Ireland
Instructor: Hilary Robin McCarthy, www.hilarymccarthyart.com
Cost: $3,795 Shared, $4,195 Single
Sponsor: Arts & Cultural Travel
Website, email, 617-855-9209