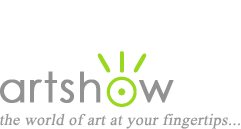 Art Workshops, Classes & Retreats
You are viewing: Watercolor & Gouache Workshops in New York
Select from the following options to view more listings.
---
"Art and Spirit in Woodstock, NY"
July 12-14, 2019
Art and Spirit workshops are a mix of artistic technique and process painting. I combine my intuitive abilities with my extensive background in painting (MFA in Painting and Fulbright Scholar in Painting) in a fun and informative retreat. Suitable for beginner or advanced painters. My light-filled Woodstock NY mountain studio with meadow and forest views is the ideal location to support you as you relax and explore your creative process. Demos are done in watercolor but you may work in other mediums. Workshops include lunches. Weather permitting we often gather at Melissa's fire circle in the evening for some song, laughter and treats. Combine a visit to the beautiful Catskills and the historic town of Woodstock with an art weekend.

Location: Woodstock, New York
Instructor: Melissa Harris
Cost: $335
Sponsor: melissa harris art enterprises
Website, email, 845-389-5250
---
"Art and Spirit in Woodstock, NY"
October 25-27, 2019
Art and Spirit workshops are a mix of artistic technique and process painting. I combine my intuitive abilities with my extensive background in painting (MFA in Painting and Fulbright Scholar in Painting) in a fun and informative retreat. Suitable for beginner or advanced painters. My light-filled Woodstock NY mountain studio with meadow and forest views is the ideal location to support you as you relax and explore your creative process. Demos are done in watercolor but you may work in other mediums. Workshops include lunches. Weather permitting we often gather at Melissa's fire circle in the evening for some song, laughter and treats. Combine a visit to the beautiful Catskills and the historic town of Woodstock with an art weekend.

Location: Woodstock, New York
Instructor: Melissa Harris
Cost: $335
Sponsor: melissa harris art enterprises
Website, email, 845-389-5250


See also: Art Books for Watercolor & Gouache | Tutorials for Watercolor & Gouache