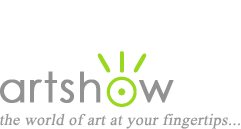 Art Workshops, Classes & Retreats
You are viewing: Watercolor & Gouache Workshops in Scotland
Select from the following options to view more listings.
---
"First ever Outlander Art Experience"
June 30 - July 9, 2019
Sketchbook journaling tour of Outlander locations in Scotland. Join us on this 10-day, first ever Outlander-themed art tour and really connect with the land where Jamie and Claire travelled through centuries and lived their love that knew no time nor borders. With your sketchbook journal in hand, feel the creative flow as we visit Doune Castle (Castle Leoch), Culross (Cranesmuir), the Battlefield of Culloden, Jamie's Printshop in Edinburgh and much more. The artist-guided tour also includes a printmaking workshop at Highland Print Studio in Inverness, some creative writing and a session with a Scottish herbalist. A truly authentic experience from which you will leave inspired and refreshed.

Location: Various cities, incl. Edinburgh, Inverness, Scotland
Instructor: Nicky Sanderson & guest tutors
Cost: GBP 2390
Sponsor: Wild at Art Ltd
Website, email, +44(0)7784966165
---
"Hidden Treasures: Painting Retreat in Scotland"
November 17-24, 2019
Travel to Scotland for an all-inclusive art retreat. Take part in artist-led cloudscape, skyscape, and landscape painting workshops, paint en plein air, stay in an inspiring 13th century historic house, and enjoy daily meals prepared by an in-house chef. UpTrek Painting Retreat 2019 inclusions: 7 nights of accommodation at Hospitalfield, 7 breakfasts, 6 lunches, 7 dinners, 6 days of artist-led painting workshops with painter Kate Cunningham, all workshop materials, round-the-clock access to art studio, sketchbook journal, 6 morning yoga sessions, intro session to creative writing, snacks and nibbles, pick-up and drop-off at Arbroath train station, transportation during excursion to explore the nearby area, additional activities (such as a musical and poetry evening).

Location: Arbroath, Angus, Scotland
Instructor: Kate Cunningham
Cost: $2,150
Sponsor: UpTrek
Website, email, +40741519995
---
"Reach for the Sky: Cloudscape Painting Retreat in Scotland"
April 3-10, 2020
Travel to Scotland for an all-inclusive art retreat. Take part in artist-led cloudscape, skyscape, and landscape painting workshops, paint en plein air, stay in an inspiring 13th century historic house, and enjoy daily meals prepared by an in-house chef. UpTrek Painting Retreat 2020 inclusions: 7 nights of accommodation at Hospitalfield, 7 breakfasts, 6 lunches, 7 dinners, 6 days of artist-led painting workshops with painter Kate Cunningham, all workshop materials, round-the-clock access to art studio, sketchbook journal, 6 morning yoga sessions, intro session to creative writing, snacks and nibbles, pick-up and drop-off at Arbroath train station, transportation during excursion to explore the nearby area, additional activities (such as a musical and poetry evening).

Location: Arbroath, Angus, Scotland
Instructor: Kate Cunningham
Cost: $2,150
Sponsor: UpTrek
Website, email, +40741519995


See also: Art Books for Watercolor & Gouache | Tutorials for Watercolor & Gouache