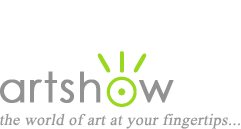 Art Workshops, Classes & Retreats
You are viewing: Oil Painting Workshops in Mexico
Select from the following options to view more listings.
---
"Expressive Brushwork En Plein Air"
March 14-21, 2020
Join us for an all-inclusive workshop above and beyond the ordinary experience in a relaxing and romantic fishing village near Puerto Vallerta, Mexico. The Casa de los Artistas is a perfect venue for immersing yourself in culture, art, and nature. To be in the moment as much as humanly possible is what we so often strive to do. Painting plein air is a good way to get there. Join California artist Randall Sexton for a fun week of "choice moments" while painting the various scenes close to La Casa.

Location: Boca de Tomatlan, Mexico
Instructor: Randall Sexton, www.rcsexton.com
Cost: $2,195
Sponsor: Casa de los Artistas
Website, email, 1-877-860-3500
---
"Landscape and Seascape Painting Retreat on Mexico's Stunning Beaches"
March 18-25, 2020
Travel to Mexico, take part in artist-led landscape, seascape and still life painting workshops, paint en plein air and get inspired by the stunning Mexican backcountry, with its colorful villages, pristine beaches, and unspoiled tropical jungles. 8 days — Available in English — All levels — Max. 10 people — Oils, Acrylics — Landscape, Seascape, Still Life. UpTrek Painting Retreat inclusions: 7 nights of accommodation (one night in a Puerto Vallarta hotel, six nights at an ocean-side country house); all meals; painting instruction and workshops with artist Sheree Jones; most art supplies; entertainment; a field trip to the Jungle; morning yoga and meditation classes; transportation from/to Puerto Vallarta.

Location: Los Cocos, Nayarit, Mexico
Instructor: Sheree Jones
Cost: $1,800
Sponsor: UpTrek
Website, email, +40741519995


See also: Art Books for Oil Painting | Tutorials for Oil Painting