In familiar situations...
people trying to fit in, trying to stand out,
drinking, talking, dancing, smoking,
"hanging out", playing "wallflower"
…a strangeness emanates --a portrait with a facelessness that seems to typify the night.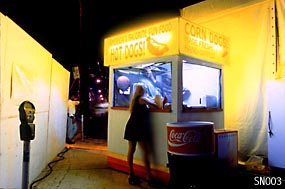 Deborah is participating in Photo Expo in Paris November 19-22, 1998. The Expo is centered around the Bastille and celebrated in galleries throughout Paris as part of "Mois de la Photo".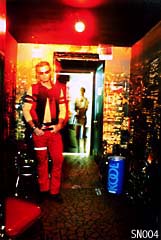 Selections from the "Saturday Night" series are in The High Museum of Art in Atlanta, the Brooklyn Museum of Art, and over 20 other museum, university, corporate, and private collections. Click here to read Deborah's own insights into her work.