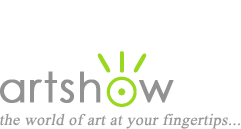 Policy, Terms & Conditions

Terms & Conditions
Your listing or ad will be posted only after we receive your payment. We review each one before posting, so please allow up to 24 hours for it to appear on our website.
You will NOT be able to edit your listing, so please review all information carefully before submitting.
You will NOT be able to extend the deadline on your Call for Artists (unless you send another payment).
You will NOT be able to change the dates for your Workshops/Classes (unless you send another payment).
Artshow.com reserves the right to edit, reject or cancel any portion or all advertising as determined in our sole discretion.
Refund Policy:
Due to the nature of online advertising, we do not generally offer refunds. Once an ad or listing is posted, the advertisement will immediately gain exposure to our visitors; however, no guarantees are made as to the success of the advertisement. We adhere to the following policy with respect to requests for refunds:
*
We will not provide a refund, for any reason, once the advertisement has been posted. Advertisements cancelled prior to posting will be refunded in full.
*
Due to the type of advertising sold online, no prorated refunds will be made for any ad that is cancelled before its expiration.
Questions? Contact us at
info@artshow.com
Artshow.com
1820 Peachtree Street NW, Unit 615
Atlanta, GA 30309-1891
770-843-1819