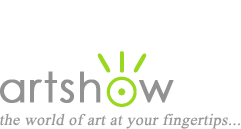 Targeted Advertising & Maximum Exposure
Artshow.com attracts thousands of artists and art enthusiasts each day. We have been recognized in "Must-See Web Sites for Artists" by The Artist's Magazine and have received favorable mention in several other art publications, including Fine Art Connoisseur, American Artist, Southwest Art, Watercolor Magic, and The Pastel Journal, as well as The Wall Street Journal.
1st page search results:
"art retreats"
"art workshops"
"workshops for artists"
Effective Advertising for Every Budget...

Searchable Listings
searchable by medium, theme, and location
duration: runs until the start date of your class or workshop
Example
Starting at $10
Featured Ad
displayed on the first page of the directory
can promote multiple courses (rather than 1 specific workshop or class)
duration: choose from 3 to 12 months
Example
Starting at $45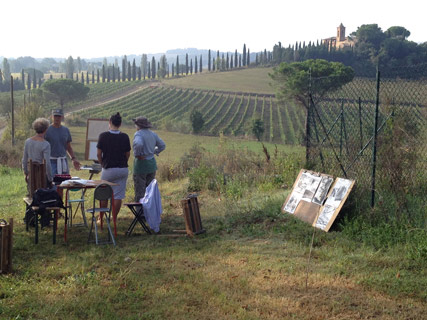 Etruscan Places - Landscape Painting in Tuscany and Civita Castellana, Italy
Etruscan Places offers a completely unique series of open air painting workshops on location, rain or shine, in some of Italy's most spectacular landscapes. Artists, curators, writers Maddine Insalaco and Joe Vinson are residents and home owners in both the USA and Italy. Their presence in Tuscany since 1995 guarantees their knowledge of the landscape, inhabitants and local culture and everything connected with it. Presently 4 distinct 1 week classes are offered May - October: Open Air Fundamentals (all levels); Elements of Landscape (intermediate +); Roman Campagna (advanced); Advanced Seminar. Fees include materials and surfaces, equipment, meals, accommodation, field trips and local transport. 12 student max and 2 instructors every class. 40%+ participant return rate. Contact www.landscapepainting.com or call 212-780-3216.
Learn more
Banner Ad
displayed on the first page of the directory
choose from 2 banner ad sizes
duration: choose from 1 to 6 months
Examples
Starting at $45
| | | |
| --- | --- | --- |
| Wide skyscraper (160x600) | | Half skyscraper (160x300) |
Homepage Art Workshops Blurb
Example
Starting at $25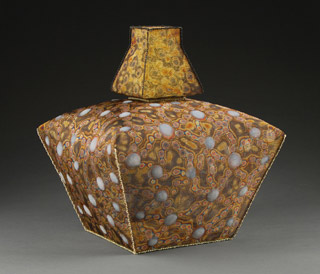 Metal Meshworking in 3D (Coupeville, WA)
September 12-15, 2016
Create biomorphic and geometric three-dimensional forms out of metal mesh in this fun experimental meshworking class. Explore the myriad of form making possibilities as you manipulate stainless steel, aluminum and bronze mesh. Explore the fascinating world of propane torch flame patterning, learn wire wrapping and edging techniques, how to work with silicone caulk, and how to use cold formed colorful glass frit.

Homepage Banner Ad
displayed on our homepage
image-based ad (300 x 300 pixels)
duration: choose from 1 to 4 months
Example
Starting at $99