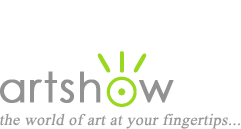 Ceramics & Pottery: Techniques, Tutorials, and Resources
---
Pottery Tips -- This site is a fabulous in-depth resource for learning how to work with clay. You'll find many "How To" articles with photos detailing each step, tips for firing and glazing, videos demonstrating ceramic techniques, and some great clay projects for kids. Get ready to be inspired!
The Art of Pottery Making -- This site features the work of Ken George and covers all the basic steps from preparing the clay to glazing and firing. Techniques for pinch pots, throwing, and painting with clay slip are also shown.
Ceramics Articles -- A great resource from BigCeramicStore.com.
Pottery Tutorial -- John Hester shows techniques for making Pinch Pots, Coil Pots, Pressed Coil Pots, and Slab Pots. He also demonstrates throwing on the wheel.
Clay Times -- Reference articles from Clay Times that cover all aspects of pottery making including Forming Techniques, Glazing, Health and Safety, Marketing and Business, and Studio Maintenance.
Glaze Teach -- Introduces basic principals of ceramic glaze technology.
InterGlaze -- InterGlaze is an interactive glaze analysis program by Gary Wang.
Ceramic Arts Education -- A wealth of ceramic resources: clay and glaze recipes, how-to videos, charts, handouts, and many useful tips for throwing, handbuilding, firing, and glazing. You'll even find lesson plans for students.
CeramicsWeb -- Richard Burkett has compiled an extensive amount of ceramics information: databases of glaze recipes and material analyses, links to other ceramics web sites, health and safety information, and a variety of educational materials related to ceramics.
Ceramics Articles -- Ceramics-Directory.com has gathered a collection of articles about ceramics history, recent technologies, and tips and tutorials.
Polymer Clay -- Learn about polymer clay - how to form it, fire it, finish it, store it, and more.
The Raku Process -- Sheila Giddens shares her experience with the process of Raku, a Japanese method for firing clay.
Magic of Raku Firing -- William K. Turner explains the process of raku firing.
Clay, Why It Acts The Way It Does -- Basic information about clay structure, plasticity, and drying by F. H. Norton.
Flameware -- Ron Propst discusses his flameware clay and glaze research.
Firing in Oxidation to C/4.5.6 -- Val Cushing talks about the advantages of firing in the cone 4-6 range. Includes clay and glaze recipes.
Copper Red Glazes -- Tom Coleman shares his experiences and techniques.
Glaze Recipes -- by some of the potters represented on the Central Clay web site.
Hazards in Ceramics -- Marvin Bartel gives great advice for avoiding hazards and injuries in the ceramics studio.
Ceramic Articles Database -- Ceramics articles by DigitalFire.
ClayArt Archives -- A well-organized archive of CLAYART (an internet discussion group).
CLAYART -- The internet discussion group mentioned above.
Pottery Pal -- Pottery videos featuring tutorials for techniques such as handbuilding, throwing, working with clay slip, glazing, and firing.
Ceramics Today -- A vast portal of ceramic information.
Ceramic Arts Daily -- Covers a variety of ceramic topics and provides a sampling of articles from Pottery Making Illustrated and Ceramics Monthly.
Paperclay -- Graham Hay, a ceramic artist from Western Australia, shares several resource articles with instructions for working in paperclay.
Carol Rossman Precision Raku -- Jonathan Smith investigates the technical precision and ideas behind the raku ceramics of Carol Rossman.
Answers to Ceramics Questions by Andrew Werby -- Discusses glaze formulas, types of clay, and kilns for ceramics.
Old & Antique Pottery -- A great website for collectors of old American Art pottery. Learn about the history and methods of several pottery companies, view examples of their work, and learn to identify their pottery.
Maintaining A Healthy, Safe Studio -- Daniel Smith, manufacturer and supplier of fine artists' materials, addresses this very important topic.
---
Our favorite Ceramics Books for sale thru Amazon.com