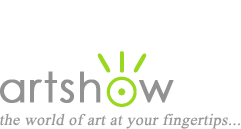 Printmaking Techniques, Tutorials, and Resources
---
Video of Etching Process -- Briony Morrow-Cribbs demonstrates how she creates a copperplate etching.
Video of Intaglio Printmaking Process -- The lines of the image are incised, or cut, into a metal plate. This can be done with sharp tools, as in engraving, or with acid, as in etching and aquatint. Ink is applied and forced into the incised areas. Ink remaining on the surface is removed, and the plate is ready for printing.
Video of Screenprinting Printmaking Process -- The artist creates a stencil and applies it to a piece of fabric (the screen) stretched over a wooden frame. Ink is pulled across the screen with a squeegee and forced through the openings in the stencil onto a sheet of paper below.
Video of Lithography Printmaking Process -- The artist draws on a stone with a greasy crayon and then covers the stone with a thin film of water. The oily ink sticks to the greasy image but not to the water-covered areas.
Video of Relief Printmaking Process -- The artist carves the image on a block of wood or linoleum, cutting away some areas and leaving others raised (in relief). Ink is then applied with a roller which contacts only the raised areas, creating a mirror image.
Glossary of Printmaking Terms and Processes -- A nice overview of printmaking from M. A. Goetzke.
The Process of Printmaking -- The Highpoint Center for Printmaking explains the various printmaking processes.
How to Make Monoprints -- An explanation of how to create monoprints by Monoprints.com.
Intaglio Printmaking: The 5 Key Processes -- Provides an overview of the five traditional intaglio processes: engraving, etching, drypoint, aquatint and mezzotint.
Golden Acrylic - Fast Image Transfers -- Online video demonstration shows how to use Golden Fluid Matte Medium to quickly and easily transfer a laser printed image to canvas, wood, or plexiglas.
New Directions in Printmaking -- Safer and environmentally friendly printmaking processes developed by Nik Semenoff.
'Nontoxic' Printmaking & Printing -- Links to resources for less toxic printmaking that includes suppliers, studios, workshops and courses for safer printmaking techniques.
Studio Safety Guide -- Gamblin, manufacturer of fine artists' materials, provides information about maintaining a healthy, safe studio environment.
Using Solvents: Rules for Handling and Disposal -- Explains the characterisitcs of solvents and gives tips for proper ventilation, handling, storage, and disposal.
Q & A -- Safety, materials, techniques, tips, printmaking terms, how to save money, and more.
Printmaking Techniques -- Walter Ehrismann, Swiss painter and printmaker, discusses dry point, etching, and the aquatint process.
Printmaking Forum -- Read and post messages regarding all aspects of printmaking: Etching/Intaglio, Photopolymer/Photogravure/Solarplate, Lithography, Relief Woodcut Linoleum, Screenprint/Serigraphy, and more.
Tradigital Printmaking -- A blog about printmaking that combines digital and traditional printmaking techniques.
Solarplate Etching: An Eco-Friendly Alternative to Traditional Etching -- A new means to create intaglio, relief and photo-etching prints with extremely low toxicity.
All About Paper -- Learn about the different types of paper that are available, and the various properties you should consider to choose the best paper for your particular medium.
The Printroom -- An excellent resource for viewing examples of printmaking techniques, learning printmaking terms, and getting started in collecting prints.
Blick Art Materials -- Retailer specializing in art materials and supplies for artists.
---
Our favorite Printmaking Books for sale thru Amazon.com