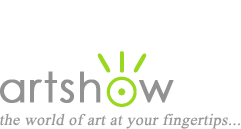 Printmaking Techniques, Tutorials, and Resources
---
Video of Intaglio Printmaking Process -- The lines of the image are incised, or cut, into a metal plate. This can be done with sharp tools, as in engraving, or with acid, as in etching and aquatint. Ink is applied and forced into the incised areas. Ink remaining on the surface is removed, and the plate is ready for printing.
Video of Screenprinting Printmaking Process -- The artist creates a stencil and applies it to a piece of fabric (the screen) stretched over a wooden frame. Ink is pulled across the screen with a squeegee and forced through the openings in the stencil onto a sheet of paper below.
Video of Lithography Printmaking Process -- The artist draws on a stone with a greasy crayon and then covers the stone with a thin film of water. The oily ink sticks to the greasy image but not to the water-covered areas.
Video of Relief Printmaking Process -- The artist carves the image on a block of wood or linoleum, cutting away some areas and leaving others raised (in relief). Ink is then applied with a roller which contacts only the raised areas, creating a mirror image.
Glossary of Printmaking Terms and Processes -- A nice overview of printmaking from M. A. Goetzke.
The Process of Printmaking -- The Highpoint Center for Printmaking explains the various printmaking processes.
How to Make Monoprints -- An explanation of how to create monoprints by Monoprints.com.
New Directions in Printmaking -- Safer and environmentally friendly printmaking processes developed by Nik Semenoff.
Watercolor Intaglio -- Pamela Conway Caruso describes a process she developed that uses watercolor pencils instead of traditional etching inks to color the recessed lines of the plate.
Printmaking with Benny Alba -- Benny explains the process of relief printing with linoleum.
Maintaining A Healthy, Safe Studio -- Daniel Smith, manufacturer and supplier of fine artists' materials, addresses this very important topic.
Working with Solvents -- Daniel Smith gives tips for using solvents and describes the characteristics of those most commonly used.
Printmaking Techniques -- Walter Ehrismann, Swiss painter and printmaker, discusses dry point, etching, and the aquatint process.
Printmaking Forum -- Read and post messages regarding all aspects of printmaking: Etching/Intaglio, Photopolymer/Photogravure/Solarplate, Lithography, Relief Woodcut Linoleum, Screenprint/Serigraphy, and more.
Tradigital Printmaking -- A blog about printmaking that combines digital and traditional printmaking techniques.
Electroetch -- Acid free non toxic etching.
Printmaking with Solarplate Copper -- A new means to create intaglio, relief and photo-etching prints with extremely low toxicity.
Deterioration of Artists' Papers: Causes and Prevention -- A very informative article for artists and collectors alike. Provided by Daniel Smith, manufacturer and supplier of fine artists' materials.
Paper and pH -- Daniel Smith explains the terms often used to describe a paper's acidity.
Useful Paper Terms -- Daniel Smith explains the terms used to describe paper and its various characteristics.
The Printroom -- An excellent resource for viewing examples of printmaking techniques, learning printmaking terms, and getting started in collecting prints.
---
Our favorite Printmaking Books for sale thru Amazon.com