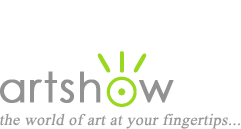 Drawing Lessons, Techniques and Tutorials
---
Lifting Color: Two Methods -- This tutorial from Bet Borgeson demonstrates how an artist can make changes or fix problems in any colored pencil drawing. Techniques include using frisket film, masking tape, and burnishing tools.
"From Aunt Wilmot's Things" by Bet Borgeson -- This seven-step demonstration teaches the many stages involved in creating a masterful colored pencil drawing and provides helpful tips for establishing a good composition, an effective range of values, and a variety of edges.
Drawing Tutorials and Tips -- Brian Duey's online drawing tutorials focus primarily on drawing facial features and creating life-like portraits. His tips for attaining a wet, reflective look when drawing eyes are especially helpful.
Drawing Tutorials -- Mike Malaska shares techniques for drawing shapes, lines, perspective, and people.
How to Draw People -- Kirk Bjorndahl explains how to draw the human body. Topics include: proportions of a typical human body, basic muscle structure, and drawing the body and face at various angles.
Figure Drawing -- Artist Tenaya Sims provides a thorough explanation of rendering the figure using brown, red, and black pencils to establish color temperature relationships. Key points emphasized include: capturing the movement or gesture of the pose, focusing on the most critical aspect of the pose, working from the broad to the specific, establishing and maintaining accurate value relationships, controlling direction of strokes/hatching, and paying special attention to the 'planar' qualities of hands and feet.
Drawing: Instructional Notes, Tips and Techniques -- Keene Wilson provides key points gathered from instructors and professional artists on Construction, Planes, Anatomy, Edges, Reflections, Perspective, Depth, Form, and the Figure.
Colored Pencil Demonstration of a Flower -- Kristy Kutch explains the step-by-step process she uses to create her colored pencil drawings.
Painting with Colored Pencils -- Barbara Newton discusses grisaille, juxtapositioning of colors, and preserving the white of the paper.
Color Pencil Tips & Techniques -- Advice from Carol Moore.
Pen and Ink Drawing Techniques -- Drawing lessons that explain various techniques for creating tones and textures: Cross Hatching, Stippling, and Ink Washes.
Bet Borgeson's Colored Pencil Studio -- This educational site offers both free and tuition-based online instruction in colored pencil drawing. Issues range from getting started with colored pencils to dealing with professional concerns such as approaching galleries.
Free Drawing Lessons -- TheVirtualInstructor.com provides free art lessons for learning how to draw. Most of the lessons include video tutorials.
Learning To Draw Buildings -- Jim Stilwell offers a free easy to follow course on Architectural Illustration techniques. It includes basic perspective lessons, tips on drawing from a photograph, and the basics of watercolor painting. He also has a section on how to photograph architecture.
About.com Articles -- A collection of drawing lessons and tips covering everything from perspective and anatomy to selecting and caring for paper.
Learn-to-draw-expressively.com -- Doug Boomhower provides tips for drawing people, pets, and caricatures in charcoal pencil. Sections are dedicated to drawing difficult areas like hands, eyes, and clothing. The site has many excellent examples of fine art portraiture.
OnlyPencil Tutorials -- Lisandro Pena's blog includes pencil drawing tutorials for "Drawing the Human Eye", "Drawing With a Grid", "Negative Drawing" and more.
How To Draw Animals -- Follow along and learn techniques for drawing animals in a variety of media: oil crayons, color pencils, chalk pastels, gouache, pencil, and charcoal.
Tutorial: Proportions -- Nicolien Beerens explains the 5 drawing techniques she uses to ensure accurate proportions.
Tutorial: Shading and Blending -- Nicolien Beerens provides techniques and tips for shading and blending the dark and light areas in your drawings.
How to Get the Right Proportions when Drawing a Portrait -- Ilojleen explains the basic proportions of the face and its features. She also provides 3 approaches to creating a portrait drawing - pointing out the advantages and disadvantages of each one.
Portrait Art Tutorials -- J.R. Dunster shares lessons on how to draw faces, drawing tips, tutorials on color, anatomy, and sketching people.
Lessons for Drawing Portraits in Pencil, Charcoal, or Colored Pencils -- The instruction is organized so you can choose the area of interest to you: Proportions, Features, Shading, etc.
Demo by William F. Powell -- A step-by-step demonstration that shows how to draw some fairly complex objects (stack of books, eye glasses, pocket watch) in a still life setup.
Drawing Factory -- Learn how to draw everything from popular cartoon characters to realistic portraits with step-by-step instructions.
Perspective Drawing -- Brief overview of perspective by Jan Garner.
DrawingStep.com -- Drawing lessons illustrated with colored pictures that teach you how to draw cartoon animals, fantasy characters, holiday themes and free-style artwork. The site is great for kids and/or adults to learn and improve drawing skills.
How to Draw Caricatures: The 5 Shapes -- This article explains that the relationships of five simple shapes are the key to a successful caricature and helps artists to recognize and exaggerate a subject's uniqueness. You'll definitely want to explore the site further to find the other great tutorials that build on this first one.
How to Draw Cartoons -- Learning how to draw has never been so fun and easy! Improve your technique in record time with simple step by step cartoon drawing lessons.
How to draw funny cartoons -- Martin Bérubé's website is for anyone who wishes to learn how to draw cartoons characters, animals, cars, planes, etc. His vector drawing tips are particularly helpful.
Creating Comics -- A source of information for comic writers, artists, letterers, and self-publishers. Here you will find links to various resources on the Internet for practically every aspect of comic creation.
Dragoart Drawing Tutorials -- Learn how to draw mythical creatures: dragons, fairies, unicorns, wizards, monsters, vampires, mermaids... and a whole lot more.
DrawingCoach.com -- Mitch Bowler's step by step written tutorials and videos are designed to help people new to drawing learn how to draw - everything from flowers to portraits to cartoons.
How to draw a frog in pencil -- Gina Mikel provides a brief demonstration in graphite pencil.
All About Drawings -- Features contour drawings that you can use as templates to easily create your own pencil drawings. Subjects include: cartoons, cars, animals, flowers, and more.
How to Draw and Use a Value Scale in Your Artwork -- John explains the different types of value scales and why they are important in practicing your drawing skills.
Crosshatching a Value Scale -- Learn how the crosshatching technique can help you achieve a range of values in your pen drawings.
Pencil Drawing Lessons -- Carol Rosinski provides drawing lessons (free and for purchase) and discusses her techniques for achieving very realistic results in graphite.
Sketching Wild Birds -- A sample of lessons from Trevor Smith's book which covers sketching techniques, behaviour, anatomy, composition and much more.
Learn How to Draw People: 15 Expert Tips on How to Draw a Person -- A free instructional eBook with images from Anthony Ryder's book, The Artist's Complete Guide to Figure Drawing.
The Drawing Board for Illustrators -- Theresa Brandon discusses the profession of illustration. She provides information and advice on careers, marketing, portfolios, organizations and networking.
Deterioration of Artists' Papers: Causes and Prevention -- A very informative article for artists and collectors alike. Provided by Daniel Smith, manufacturer and supplier of fine artists' materials.
Paper and pH -- Daniel Smith explains the terms often used to describe a paper's acidity.
Useful Paper Terms -- Daniel Smith explains the terms used to describe paper and its various characteristics.
---
Our favorite Drawing Books for sale thru Amazon.com