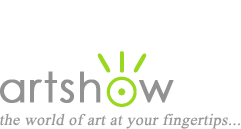 Art Workshops, Classes & Retreats
You are viewing: Photography/Digital Art Workshops outside the United States
Select from the following options to view more listings.
---
"Artist Pilgrimage: Photography"
May 20-27, 2018
The Artist Pilgrimage is an artist-led exploration of the "hidden" Cilento area of southern Italy. Our aim is not just to show what this region has to offer, but enter into a dialogue about "ways of seeing" and to facilitate real connections with the spirit of this place and with our fellow travelers. In an informal and comfortable setting, Imke will work both with beginners looking to improve their skills and advanced participants who are invited to expand on specific areas in their photography practice with as much or as little tutoring as they wish.

Location: Sant'Arsenio, Italy
Instructor: Imke Lass
Cost: From 2200 EUR double occupancy, 2500 EUR single
Sponsor: Viandante Project
Website, email, +393888774001
---
"Photography Workshop: Ireland with Deborah Kalas"
June 23-28, 2018
Award winning portrait and former Life Magazine Documentary photographer, Deborah Kalas will lead you on a six day photographic journey. Deb has been a professional photographer for over 35 years, appeared on NBC Talk About Pictures and The Today show, and has worked for numerous publications including Life, People and New York Magazine. This workshop encourages participants to think in terms of creating a narrative with a set of photographs helping to find their own personal vision and photographic language. Instruction will be given to assist with capturing the "decisive moments" in daily life to create authentic heartfelt photographs. The end goal is to have 20 photographs that uniquely tell the story of the people, culture and landscape that make up this stunning part of Ireland.

Location: Westport, Ireland
Instructor: Deborah Kalas, www.deborahkalas.com
Cost: $3,395 Shared, $4,025 Single
Sponsor: Arts & Cultural Travel
Website, email, 617-855-9209
---
"Glenn Grubbs Architectural Sketching and Iphone Photography"
July 24 - August 2, 2018
California Artist/Architect, Glenn Grubbs, leads an incredible journey of discovery to the churches, castles, antiquities and natural wonders of the Dordogne region. Artistic focus, creating architectural sketches and iPhone photography. Daily adventures will include a visit to Lascaux IV for cave paintings and museum designed by Snøhetta, a Canoe trip on the River Dordogne past La Roque Gageac, Castellnaud La Chapelle and Beynac Castle. Other day trips include visits to the Cahors Cathedral, Sarlat Le Caneda, Rocamadour and more! Glenn will share ideas, techniques and experiences to help take your drawing and photography skills to the next level. A passion for architecture, history, or beauty of the French countryside and villages, this is the trip of a lifetime!

Location: Dordogne, France
Instructor: Glenn Grubbs
Cost: From 2695 Euros
Sponsor: Perigord Retreats
Website, email, 0033680288237


See also: Art Books for Photography/Digital Art | Tutorials for Photography/Digital Art