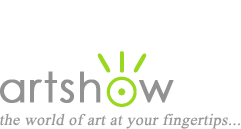 Art Workshops, Classes & Retreats
You are viewing: Photography/Digital Art Workshops outside the United States
Select from the following options to view more listings.
---
"Glenn Grubbs Architectural Sketching and Iphone Photography"
July 24 - August 2, 2018
California Artist/Architect, Glenn Grubbs, leads an incredible journey of discovery to the churches, castles, antiquities and natural wonders of the Dordogne region. Artistic focus, creating architectural sketches and iPhone photography. Daily adventures will include a visit to Lascaux IV for cave paintings and museum designed by Snøhetta, a Canoe trip on the River Dordogne past La Roque Gageac, Castellnaud La Chapelle and Beynac Castle. Other day trips include visits to the Cahors Cathedral, Sarlat Le Caneda, Rocamadour and more! Glenn will share ideas, techniques and experiences to help take your drawing and photography skills to the next level. A passion for architecture, history, or beauty of the French countryside and villages, this is the trip of a lifetime!

Location: Dordogne, France
Instructor: Glenn Grubbs
Cost: From 2695 Euros
Sponsor: Perigord Retreats
Website, email, 0033680288237
---
"Day of the Dead Art Adventure in Mexico 2018"
October 29 - November 3, 2018
This special workshop offered in colonial town San Miguel de Allende includes: Intro to urban sketching, great photo opportunities painting and shopping. See the Heart of Mexico through an artist perspective, workshop in mono-type painting, ofrenda (Mexican altar), and paint your own skull. Plus, an afternoon of shopping in the famous artisan market and one full day visiting to Guanajuato, Guanajuto the historical and unique Colonial city. Register early, this workshop fills up fast! Only 9 per workshop. All levels of painting experience welcomed. Best way to experience San Miguel for the first time! Instructors: Painters Fernando Gonzalez and Cristiana Marinescu are internationally renowned artists who have being teaching since 1989, owners and founders of Cristi Fer Art.

Location: San Miguel de Allende, Mexico
Instructor: Fernando Gonzalez & Cristi Marinescu
Cost: $1250 most materials included, 1Day road trip, shopping
Sponsor: Cristi Fer Art Gallery and Workshops
Website, email, 52-415-121-2311


See also: Art Books for Photography/Digital Art | Tutorials for Photography/Digital Art