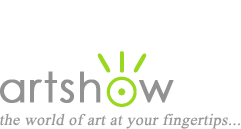 Art Workshops, Classes & Retreats
You are viewing: Ceramics & Pottery Workshops outside the United States
Select from the following options to view more listings.
---
"Watercolor Meets Ceramic Tile Painting"
July 15-24, 2018
We will travel to numerous historic and contemporary sites to gather inspiration from the landscape and architecture, and the rich tradition of Italian maiolica. In the studio component, we will begin with watercolor studies of tile patterns, still life arrangements, and photographs we have taken on excursions throughout the region. Several ideas and compositions will be first resolved in watercolor, then we will translate these studies into maiolica glaze paintings on 8 inch ceramic tiles and larger plate forms. The basic techniques of these two mediums are remarkably similar, and we will introduce them both during this exploratory course, finding our source images in the magnificent light, colors, and landscapes found along the Amalfi Coast.

Location: Maiori, Italy
Instructor: Robert Devers
Cost: $2,755.
Sponsor: Amalfi Coast Music & Arts Festival
Website, email, 301-587-6189
---
"Initiation to Neolithic Pottery & Paper Engraving in Rosa del Taro"
During all the year
Art "Atalaya la Rosa del Taro" Artists Residence. It is a process of Neolithic tradition, totally by hand without winch and cooking with direct fire. Very rudimentary technique but of great ethnographic value. With your hands and the help of beach stones, pieces of wood and bone, you can make the tools that the aborigines of the islands used for everyday use. It is an elaborated ceramics, by the procedure called of the warping, consisting of the application and stretching of successive buns, churros or colombines of mud. There is also the technique of recessing and stretching a clay pellet. The preparation of the ceramic paste is made from the mixture of different muds with degreasers (sand or volcanic ash).

Location: Fuerteventura, Canary Islands, Spain
Instructor: Silverio Lopez Marquez
Sponsor: La Rosa del Taro
Website, email, 0034 619835684


See also: Art Books for Ceramics | Tutorials for Ceramics