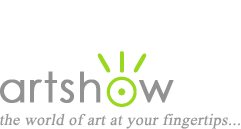 Art Workshops, Classes & Retreats
You are viewing: Ceramics & Pottery Workshops in All Locations
Select from the following options to view more listings.
---
"Refining and Expanding Wheel Throwing Techniques"
July 16-18, 2021
Do you have some experience throwing pottery, but want to ratchet up your skill set — centering more efficiently, working larger, pulling up walls of consistent thickness, or mastering new shapes? Join Joe to refine and expand your throwing techniques during this highly personalized process-oriented workshop. Along with working on the wheel, we will spend the weekend exploring spouts, lids and handles, and looking at examples of outstanding ancient and contemporary pots. Clay is provided.

Location: Mineral Point, Wisconsin
Instructor: Joe Cole
Cost: $290.00
Sponsor: Shake Rag Alley Center for the Arts
Website, email, 608-987-3292
---
"The Narrative Figure"
August 28-29, 2021
The Phelps will demonstrate a variety of techniques to create figurative ceramic relief work with an emphasis on storytelling. The twins will share their process from start to finish on how they create and discuss how the figure can be the perfect vehicle to communicate topics like social/political, environmental issues, race, religion, class, sexuality, gender, poverty, war, and other issues of our time. Sequential topics that range from initial idea generation, inspiration from music, pictorial documentation, personal interviews, site visits, material meaning, and other related topics that inspires and informs their work will be explained. Formal aspects of armature/relief board construction, composition, scale/proportion, figure sculpting, surface treatment, hollowing, drying, and firing techniques, and final presentation will be revealed.

Location: Carbondale, Colorado
Instructor: Kyle & Kelly Phelps
Cost: $230
Sponsor: Carbondale Clay Center
Website, email, 970-963-2529


See also: Art Books for Ceramics | Tutorials for Ceramics