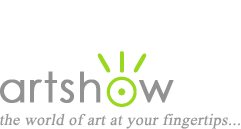 Art Workshops, Classes & Retreats
You are viewing: Ceramics & Pottery Workshops in the United States
Select from the following options to view more listings.
---
"Private Pottery Wheel Lessons"
November or December 2021
Ever wanted to try your hand at throwing clay on the wheel? Want to make a cup or bowl that you can proudly call your own? One-on-One lessons are a perfect way for students of all levels, even beginners, to gain experience and learn to elevate you work using additive and subtractive techniques to modify your forms. Sign up for private, one-on-one wheel lessons with Art League instructor and local potter, Jami Wright. Call Art League Academy to schedule a time that works for you! Students should bring $25 cash for materials the day of the lesson, which will be provided for you by the instructor.

Location: Hilton Head Island, South Carolina
Instructor: Jami Wright
Cost: $60
Sponsor: Art League of Hilton Head
Website, email, (843) 842-5738
---
"Developing Forms & Surfaces: Handbuilding & Wheel Throwing"
August 11-13, 2022
Gain experience with the great tool of the potter's wheel. Demonstrations will include wheel throwing, building off the wheel, and a variety of decoration techniques, including slip-decorating, stamp-making, stamping, and some others. Come, experiment, work with earthenware clay, and share ideas. Personalized instruction will enhance your learning experience. You will take home a group of bisque-fired pieces showing your exploration in clay and a collection of new skills. Guadalupe Lanning Robinson – Studio Ceramics Apprentice, Centro de Artes Plasticas Independencia, Mexico City, Mexico. Currently, Guadalupe has a studio at Lowe Mill Arts & Entertainment Center in Railroad Room 1. To view some of her artwork and biography, visit guadalupepots.com.

Location: Huntsville, Alabama
Instructor: Guadalupe Lanning Robinson
Cost: $400 Museum members/ $425 non-members
Sponsor: Huntsville Museum of Art
Website, email, 256-535-6372


See also: Art Books for Ceramics | Tutorials for Ceramics