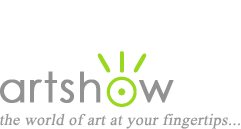 Art Workshops, Classes & Retreats
You are viewing: Ceramics & Pottery Workshops in the United States
Select from the following options to view more listings.
---
"Polymer Clay: Beads & More"
February 25, 2023
Learn to make polymer beads! In this extensive one-day workshop you'll learn to blend polymer clays to create a color wheel of custom colors. Then you'll learn to create canes which will be used to make beads. We'll explore a variety of bead shapes and discuss ideas for implementing into finished jewelry. Not interested in beads? Even though we'll be learning how to make beads in this course, polymer clay is extremely versatile, and Jami will share other ideas and ways that you can create with it. All supplies are included in the cost. Just bring yourself and be ready to have a great time!

Location: Hilton Head Island, South Carolina
Instructor: Jami Wright
Cost: $130
Sponsor: Art League of Hilton Head
Website, email, (843) 842-5738
---
"Ceramics: Serving Dishes with Finesse"
April 14 & 15, 2023
Master ceramic artists Lynnette Hesser and Steve Loucks will begin by demonstrating techniques to make unique serving dishes and then help you make your own to serve your special occasion or favorite foods such as cheese balls, shrimp cocktail, asparagus, deviled eggs, or baked salmon. Learn how to alter basic bowl and plate forms by darting, stretching, and reforming them and then embellishing them with carvings, sprigs, lugs, and/or handles. We will demonstrate all the clay wheel and handbuilding techniques used and more, as well as, help each participant individually both days. Pieces may be either taken home unfired or left to be bisqued and picked up later. For more information, visit the artists' websites: lynnettehesserceramics.com and stevelouckspottery.com.

Location: Huntsville, Alabama
Instructor: Lynnette Hesser & Steve Loucks
Cost: $450 Museum members/ $500 non-members
Sponsor: Huntsville Museum of Art
Website, email, 256-535-6372
---
"Private Pottery Wheel or Handbuilding Lessons"
Ongoing
Ever wanted to try your hand at throwing clay on the wheel? Want to make a cup or bowl that you can proudly call your own? One-on-One lessons are a perfect way for students of all levels, even beginners, to gain experience and learn to elevate your work using additive and subtractive techniques to modify your forms. Sign up for private, one-on-one wheel lessons (or Handbuilding) with Art League instructor and local potter, Jami Wright. Call Art League Academy to schedule a time that works for you! Students should bring $25 cash for materials the day of the lesson, which will be provided for you by the instructor.

Location: Hilton Head Island, South Carolina
Instructor: Jami Wright
Cost: $120
Sponsor: Art League of Hilton Head
Website, email, (843) 842-5738


See also: Art Books for Ceramics | Tutorials for Ceramics