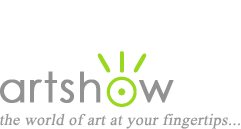 Art Workshops, Classes & Retreats
You are viewing: Photography/Digital Art Workshops in the United States
Select from the following options to view more listings.
---
"Pinhole Photography"
December 11, 2021
Pinhole photography imparts a unique look and the process is both fascinating and fun. In this one-day workshop you'll learn to capture beautiful images on silver using nothing more than a tiny aperture and readily-available DIY materials. The workshop will cover basic theory and creative ways of working with the medium. You'll get to try out various pinhole photography techniques, including working with instant film and light painting. Participants will build their own highly-functional 35mm pinhole cameras and see how they can develop their film at home using a non-toxic coffee-based developer. All materials and necessary tools are provided.

Location: Philadelphia, Pennsylvania
Instructor: RA Friedman
Cost: $110
Sponsor: Cerulean Arts Gallery and Studio
Website, email, 267-514-8647
---
"Photo Essay Workshop"
Wednesdays, February 2-16, 2022
Students will learn and utilize photographic skills to create an effective and cohesive photo essay or series. Over the course of the workshops, photographic concepts (exposure basics, depth of field, composition, etc.) will be explored in addition to the journalistic ideas and structure of a small body of work that is either narrative or thematic. At the conclusion of the course, students will present their work for feedback and critique. As this is an all day workshop lunch will be ordered and brought in. Cost less than $10 including tip. Please bring cash if you wish to order lunch or bring your own lunch.

Location: Sarasota, Florida
Instructor: Amy Karki
Cost: $135 Member | $165 Non-member
Sponsor: Art Center Sarasota
Website, email, 941-365-2032
---
"Photography Basics and Adobe Lightroom Post-Processing"
May 21-22, 2022
Day 1: Field Day at Parfrey's Glen State Natural Area. In the field, we'll cover how to use aperture, shutter speed, ISO, and focusing to perfect your compositions and exposures. Day 2: Post-Processing and Adobe Lightroom at River Arts Studio. In the studio, we'll spend time learning to process the photos you took on Day 1 using Adobe Lightroom. Students should bring their cameras and any necessary cords, laptop and charger, and a notepad.

Location: Prairie du Sac, Wisconsin
Instructor: Mike Murray
Cost: $60
Sponsor: River Arts Inc
Website, email, 608-643-5215


See also: Art Books for Photography/Digital Art | Tutorials for Photography/Digital Art